Is IMS Wrecking Your Relationships?
Jed Diamond, PhD, LCSW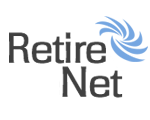 Part 1 of a 3-Part Series on Irritable Male Syndrome
Posted April 28, 2010
Shortly after The Irritable Male Syndrome was published in 2004, I began to get letters from women all over the world who recognized themselves and the men in their lives in the stories I recounted in the book. This is typical of many I received:
"Last month a man came home from work with my husband's face but he did not act at all like the man I married. I've known this man for 30 years, married 22 of them and have never met this guy before. Angry, nasty, and cruel are just a few words to describe him. He used to be the most upbeat, happy person I knew. Now he's gone from Mr. Nice to Mr. Mean. In spite of how he treats me I still love my husband and want to save our marriage. Please, can you help me? MK.
I wrote Mr. Mean: Saving Your Relationship from the Irritable Male Syndrome to respond to the women who asked for a book that would help them know what to do to save themselves, rescue their relationship and support their man. I also wrote for the men who were beginning to break through their denial and to see things through the eyes of their partner.
Here is the first of three essential sections from the book that you can use now to better understand Irritable Male Syndrome (IMS) and to take appropriate action (the other two sections will be published here separately).
How Can A Man Change From Dr. Jekyll to Mr. Hyde Seemingly Overnight?
The book Dr. Jekyll and Mr. Hyde was written by Robert Louis Stevenson in 1886, and has become a mainstay of stage and screen throughout the world. It seems to speak to something in the human psyche, particularly the male mind. The story is about Dr. Henry Jekyll who is pursuing his life-long quest to separate the two natures of man to get at the essence of good and evil.
In the recent stage version of the story, after Jekyll is refused help by his peers and superiors, he begins experiments on himself with his own formula. He meets with success, yet the results are shocking. The evil nature of Dr. Jekyll surfaces as a separate identity: Edward Hyde. Hyde begins murdering the members of the Board of Governors who previously refused assistance to his cause. Throughout the story Jekyll fights in vain to keep his darker half under control.
Even this short summary of the story can give us important insights about what is going on with so many men today. Like the good doctor in the story, men today are questioning what is "right" and what is "wrong" in the world. For many men, they have spent their lives trying to do what they thought was right. They've done their best to make the world a better place for their wives and children, but they feel they have failed.
Many have worked at jobs that no longer exist or have been laid off because of a sinking economy. More and more men, whether working or not, feel that their dreams of success are slipping away from them. They work harder and make less money. They do everything they can to create a secure life for themselves and their family and see their retirement and savings accounts getting lower and lower. Their fear, frustration, and shame often turn to anger.
Another aspect of the story is instructive. Dr. Jekyll feels betrayed by his superiors, and as the transformed Mr. Hyde he begins to murder the Board of Governors who refused previously to support his efforts. Susan Faludi, author of Stiffed: The Betrayal of the American Male captures the betrayal felt by the average guy towards the men in power who promised that if he played by the rules and worked hard he would ascend the ladder of success until he reached the top.
"Implicit in all of this," says Faludi, "was a promise of loyalty, a guarantee to the new man of tomorrow that his company would never fire him, his wife would never leave him, and the team he rooted for would never pull up stakes. Instead, the average man found his father was an absent father, the job market had no place for him, women were ashamed of his inability to make a decent living, and his favorite sports team moved to another city and abandoned him."
The first step to helping yourself and the man in your life is to put yourself in his shoes. Can you empathize with how a man feels? Can you experience the rage that comes from the betrayal of a promise? Can you understand why Dr. Jekyll becomes Mr. Hyde and goes after those in power who betrayed him?
Jed Diamond, Ph.D. has been a marriage and family counselor for the last 45 years. He is the author of 8 books, including Looking for Love in All the Wrong Places, Male Menopause, The Irritable Male Syndrome, and Mr. Mean: Saving Your Relationship from the Irritable Male Syndrome (May, 2010). He offers counseling to men, women, and couples in his office in California or by phone with people throughout the U.S. and around the world. To receive a Free E-book on Men's Health and a free subscription to Jed's e-newsletter, visit MenAlive.com. If you are looking for an expert counselor to help with relationship issues, write to him at Jed@MenAlive.com.
Reviews of Mr. Mean: Saving Your Relationship from the Irritable Male Syndrome...
"This is the 'go to guide' every woman must have to save herself, understand and support her mate, and strengthen their marriage." —Nancy Cetel, M.D., author of Double Menopause: What To Do When Both You and Your Mate Go Through Hormonal Changes Together.
"Wake up guys. This is for everyone who thinks that it's only women who are mentally transitioning and transforming during mid-life." —Pam M. Peeke, M.D., MPH, host of Discovery Health TV's "Could You Survive?"
"A must read for women and for men who have the courage to see themselves through the eyes of their partner. Mr. Mean cuts to the core of what is undermining relationships today. It doesn't just help us understand the problem, but offers specific solutions that can save your marriage and enrich your lives." —John Gray, Ph.D., author of Men Are From Mars, Women Are From Venus.
Comments (0)