iPad: Is It For You?
Nancy Muir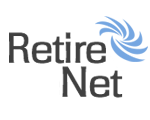 Apple's much-touted tablet computer may be a great fit for seniors.
Posted April 19, 2010
I stood in line at an Apple Store on April 3rd along with many Canadians (it was the closest Apple Store to Vancouver) and Americans alike. I picked up my iPad because I'd been hired to write a book about it (iPad for Seniors for Dummies from Wiley Publishing).
I've spent the last two weeks writing about it on a fast track, and I must say I'm having a ball. It's a great little device and truly has a lot going for the senior user.
There are built in applications for playing videos and music, organizing your photos, browsing the Internet and sending e-mail, and organizing your contacts and calendar. There's also a free downloadable app called iBooks that makes the iPad a great eReader. (You can also download free eReader apps from Amazon for Kindle, and from Barnes & Noble).
One of the neatest apps is Maps, which lets you view your current location in a standard map, from an aerial view, or terrain view. You can search for nearby businesses, get directions, get traffic reports, and save maps to your contacts' records so you can find your friend's house. The Photos application is also very nice to use with iPad's crisp, clear screen and the ability to manipulate photos with your fingers.
Which brings me to the touchscreen. After using this device for a few weeks I find myself swiping my finger at my laptop screen and wondering why nothing happens. I sit at my breakfast bar tapping on the iPad screen in the Safari Web browser to open links, spreading my fingers to enlarge photos, and easily entering search terms with the onscreen keyboard (though I will admit I bought the keyboard dock accessory and highly recommend that to anybody who buys an iPad).
This isn't a high powered computer. You probably won't use it to write your novel or do your taxes, but you might use it to make some notes as you sit in a coffee shop that offers wi-fi and sip your brew. You'll read emails, check news stories, share photos, watch TV shows and movies, and manage your schedule. But it's not really a standalone device: it's a very good idea to have a computer as well as the iPad as there are several things you need to sync to your computer to use iPad optimally.
But if you have a computer and the money to buy a really fun new gadget, I highly recommend the iPad. It truly does introduce some features that are a glimpse of the future of computing.
Nancy Muir is the author of more than sixty books on technology topics. She was the original author of a series on technology for seniors including the titles Using the Internet Safely For Seniors For Dummies, Laptops For Seniors For Dummies, iPad For Seniors For Dummies, and Computers For Seniors For Dummies from Wiley Publishing. Nancy has taught technical writing and Internet safety at several universities, is the author of a highly regarded introduction to computers textbook used in community colleges, and has been a consultant to technology companies including Microsoft and Hewlett Packard. Her website, TechSmartSenior.com, helps people over 50 take advantage of all that computer technology has to offer.
Comments (0)