Introducing Your "Babies"
Sue Johnson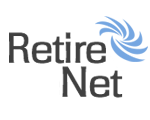 Dogs and grandchildren usually go very well together...with care and common sense.
Posted September 2, 2010
You've spent months tirelessly training your puppy to be housebroken, to come when called, sit and stay and to avoid chewing anything that isn't his own. You feel wonderful about your accomplishments and have a companion by your side, your very own "baby" that you love and cherish.
Then, your new grandchild comes to visit. Certainly your dog will love this child! Hasn't he always been "good with children?" Suddenly you wonder if you've spent enough time pulling his tail and ears or ruffling his whiskers. You remember the time your neighbor's child pulled and roughed him up a little too hard and a growl ensued. And then you realize your dog has your undying devotion anytime he wants it. How can you balance your attention between pup and babe and make this visit fun for him too?
Of course you want to have both dog and baby living harmoniously under your roof, and you want your grown children to feel comfortable and confident having both together as well. Even if your pup wasn't born in a household where the breeder had children, there are specific steps you can take in advance of the visit to help your dog prepare and to reinforce the confidence you have in his training.
It is always a great idea to revisit some basic training techniques with the dog to remind him who is boss. In our house, our puppy dog loves a challenge and he seems to be welcoming the old commands mixed with new activities. For example, Scout loves to heel and has always done it beautifully, gazing up at us as he stays by our ankles. Now that we're preparing Scout for our new baby, we have him heeling around the house, taking it slowly and not darting out in front when we open a door or go up and down stairs. For a new twist on outdoor walks, Scout is now learning to heel behind our expectant baby's carriage. This was uncomfortable at first, as true to his name, he likes being able to tell us what's ahead. However, the reinforcement of his old heeling commands, and some tasty rewards, like peanut butter spread on the back bar of the carriage, keep him happy and engaged.
If you have been using a usual routine with your dog for feeding times, walks, play times and naps, and his routine is upset when your grandchild is visiting this might confuse and frustrate him, perhaps making him associate the baby with unhappiness and negativity. The more you can vary his routine before this visit, the better. And, the better able he is to entertain himself, the more time you can buy for yourself with your grandchild. Using stuffed Kongs that have dog kibble, peanut butter and chicken broth in them, frozen for about 6 hours, are wonderful ways to keep dogs engaged. We've timed Scout devouring a Kong and on average, it takes him 45 minutes…about the time it might take to feed a new grandbaby!
Happiness is the overall goal for your grandbaby's visit! It's usually if momma's not happy, nobody is, but in this case, think of your dog! If your dog's not happy, it could mean dire and sometimes dangerous repercussions. Never, ever leave the baby and the dog alone in the same room. A baby left with an uncertain dog is easy prey, especially as their jerky movements and unusual sounds can easily confuse and upset a dog.
A way to begin this relationship between baby and dog on a positive note is to introduce the two slowly even before the visit. Try coating some baby toys with whichever scented baby lotion your new grandbaby's parents will be using and allow the dog to sniff. You can also teach the dog the difference between his toys and the baby's by using this scent, telling him "leave it" if he tries to pick up a baby toy and rewarding him with one of his tried and true favorites.
It's also effective to play some tapes or CDs of babies crying, gurgling and cooing (available at DogMeetbaby.com or PreparingFido.com) to help the dog become more familiar with the sounds that will soon fill his house. Lastly, it's well known that bringing a baby blanket home from the hospital before the baby visits is an excellent way to help the dog become familiar with the newcomer's scent. So ask the new parents to send you a piece of cloth that holds their baby's scent before the visit. Just remember to give the dog a treat with this "blanket" so that he associates the smell with a positive reward.
When the big day arrives for the baby to visit, encourage your grown children to enter calmly, letting the dog smell the baby. If your dog has the tendency to jump, have him sit or go into a down position before opening the door, or put him in his crate or in another part of the house. Then introduce them slowly when the excitement of everyone arriving has settled down.
At last, you have that new grandbaby in your arms, the moment you have dreamt about for so long! You could, and will, spend hours cuddling and loving your new family member, getting to know her expressions and nuances with every passing minute. Of course you should focus your attention on this little one and lose yourself in the moments. However, don't forget if you have left your pup in his crate!
Try to help the dog associate time with the baby as also fun time for him. Rub his back with your foot while you rock your grandchild. Offer a stuffed Kong when you're giving the baby a bottle. Let him accompany you when you take the baby out for a stroller ride. Put the puppy in his crate when the baby goes down for a nap and release him for "fun" when the baby wakes up. This is a sure way for the dog to associate good things when the baby is around. With careful planning the relationship should turn out to be a good one, and it won't be long before your pup is guarding your grandchild as if he were his own!
By Sue Johnson and Elizabeth Bower from Grandloving: Making Memories with Your Grandchildren, 5th edition. GrandLoving.com
Sue Johnson is the founder of Heartstrings Press, and co-author of 5 editions of the award-winning Grandloving: Making Memories with Your Grandchildren. She has become known as a contemporary grandparenting expert, serves as a judge for the prestigious Mom's Choice Award, and helps families connect. She and Rick, her husband of 49 years, live in Lancaster, Virginia. Her website is GrandLoving.com.
Comments (0)