Instant Messaging for Seniors
Nancy Muir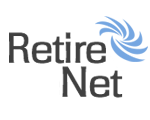 A Quick, Fun Way to Stay in Touch
Posted August 25, 2009
Instant messaging (often called just IMing) has also been referred to as real-time e-mail. It used to be synchronous, meaning that two (or more) parties could communicate in real time, without any delay. It's still got synchronous features, but now you can also leave a message that the recipient can pick up later.
Instant messaging is a great way to stay in touch with the younger generations, who rarely use e-mail. IM is ideal for quick little messages where you just want an answer without forming a formal e-mail, as well as for touching base and saying hi with others who are online at the same time you are. Text messaging on cell phones is largely the same phenomenon: this isn't a tool you'd typically use for a long, meaningful conversation, but it's great for quick exchanges.
Depending on the IM service you use, you can do the following:
Write notes to friends, grandchildren, or whoever, as long as they've installed the same IM service that you're using.
Talk as if you were on the phone.
Send photos, videos, and other files.
Use little graphical images, called emoticons (such as smilies or winks) and avatars, to add fun to your IM messages.
See participants via Web cameras.
Get and send e-mail.
Search the Web, find others using Global Positioning System (GPS) technology, listen to music, watch videos, play games, bid on auctions, find dates, and more.
Track the history of conversations and even save transcripts of them to review later.
You can send IMs from a computer to a mobile phone (and vice versa) and from one mobile phone to another. If you include your mobile phone number as part of your IM profile, anyone who can see your profile can view it. This is useful information for friends and criminals, so it's important to consider whether you want your number exposed—especially if you have many people on your contact list whom you don't personally know.
Instant messaging programs vary somewhat, and you have several to choose from, including Windows Live Messenger, Yahoo! Messenger, and AOL Instant Messenger, also know as AIM. Google Mail (gmail) also has a built-in IM feature.
To get started with a new messaging program, you need to follow the general steps in the upcoming list. But as with any software, if you aren't sure how to use its features, consult its Help documentation for specific instructions.
Download and install the messaging program according to the instructions on the provider's Web site.
Set up an account and sign in; this may simply involve entering your e-mail address and password.
Double-click a contact to initiate chat. (You can import contacts from your e-mail contacts when you sign up, or you can add them yourself.)
Click the phone button or icon to initiate a phone call.
IM programs let your contacts see when you're online, unless you change your settings to hide this information—something that's good to know when you're busy and don't have time to chat. You can choose availability settings such as Online, Busy, Be Right Back, Out to Lunch, or even display your status as Offline, even when you aren't. In the Windows Live Messenger IM program you click the arrow next to your name to access such a list.
IM is one place where people use shortcut text. Some of this will be familiar to you, such as FYI (for your information) and ASAP (as soon as possible). Other short text may be less familiar, such as LOL (laughing out loud). Visit Swalk.com for a table of common shortcut text terms. Knowing these will make communicating with younger folks more fun.
Consider what you're saying and sharing in IM and how you'd feel if the information was made public. IM allows you to store your conversation history, which is super useful if you need to go back and check something that was said. But it has its downside. Anything you include in IM can be forwarded to others. If you're at work, keep in mind that many employers monitor IM (and e-mail) conversations.
Nancy Muir is the VP of Content and Curriculum for Look Both Ways, an Internet safety company (ilookbothways.com) and the author of over 50 books on computers and the Internet. Nancy has taught technical writing and Internet safety at the university level, holds a certificate in Distance Learning Design, and has been a senior manager in both the software and computer publishing industries.
Comments (0)