Impact of the Boomers: Pros and Cons
Linda Thompson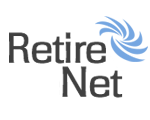 For better or worse, this generation has had an enormous cultural impact.
USA Today recently ran a series entitled "Senior Moment—Boomers Turn 65." One particular article was titled, "Tired of the Baby Boomers." It appears that some of the other generations are beginning to wonder if those darn Boomers will ever leave the building. One interviewee was quoted, "Boomers have certainly sucked up a lot of cultural oxygen." That's certainly a new way of looking at it.
It is, however, very interesting that other generations (while very much tired of hearing about the Boomers), readily admit the influence they've had on society. Such as:
52% say Boomers have made things better for the generations that came after, while 39% say they've made things worse.
57% describe Boomers as "giving," while 37% describe them as "selfish."
54% say the better word to describe this generation is "practical," while 41% say "idealistic."
These results show that all generations have mixed feelings about other generations. This shows up most predominately in the workplace. The younger workers think Boomers take their jobs too seriously and are too wrapped up in this thing called "career." One complaint is that Boomers won't delegate—not trusting younger workers to do the job to their satisfaction.
The majority of the Gen Y generation readily admit they love, admire and respect their parents. However, they are very disappointed when they enter the workforce and discover their bosses do not think and act like Mom and Dad do. The biggest wake up call is the lack of constant positive reinforcement from employers that Gen Y are used to getting from their parents. It may be the first time they've ever heard, "Do it or else!"
The Xers, on the other hand, are living and working in an almost counter-reaction to the Boomers. Xers are saying, "I want to work hard, but no-way-no-how will I pay the same price for success as Boomers paid." In other words, they want a work/life balance that was a totally foreign concept to the Boomers' philosophy of work above all else.
The most interesting thing I found in this article was the following perception of Boomers. In a survey of over 3800 adults ranging from 21 to 83, the numbers are very interesting. When asked, "Which generation is the most productive?," the answers were:
Veterans: 4%
Silents: 13%
Boomers: 45%
Gen X: 32%
Gen Y: 5%
When asked, "Which generation is the most socially conscious?," the response was:
Veterans: 4%
Silents: 18%
Boomers: 34%
Gen X: 26%
Gen Y: 19%
Would you agree with these percentages? While we do not know the average age of the survey participants, it would appear that the majority were probably Boomers. Gen X and Gen Y don't have enough experience to know much about the Veterans and the Silents, and vice versa. But, no matter the age of the respondent, there's no arguing that the Boomers have made, and will continue to make, a significant impact on society for a very long time.
Linda Thompson is the author of Every Generation Needs a New Revolution, How Six Generations Across Nine Decades can Find Harmony and Peaceful Coexistence, Planning for Tomorrow, Your Passport to a Confident Future, a common sense approach to life planning; and A Caregiver's Journey, You Are Not Alone, a survival guide for working caregivers. To find out more about Linda's presentations, workshops and publications, visit LifePathSolutions.biz.