I Won't Ballroom Dance, Don't Ask Me
Leigh Anne Jasheway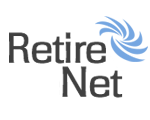 And whose idea was "dipping" anyway?
Posted March 21, 2012
I love watching ballroom dancing. The graceful movement, the teamwork between partners, the costumes that are so over-the-top they give Lady Gaga ideas for her next red carpet look… Ballroom dancing is art, really. But just as with art, the world is better off with me as a spectator than a participant.
Synchronized partner dancing is not my thing and it's not just because I may be the world's largest klutz. (I know some of you out there are vying for the title, but until you have accidentally glued your forearms together and stabbed yourself in the neck with a corncob holder in the same day, don't even think about challenging me.) My issue with ballroom dancing is more about the fact that when I hear great music, I don't want to have to think about anything or anyone except expressing myself, wildly and unabashedly. I'm not in the mood to think about whether I'm following or leading—I've been told that I tend to do the latter, no matter what the circumstances. And I don't want to have to worry about whose foot I will mangle if I don't get the next turn executed properly or whose sacroiliac is going to be out of joint because I don't dip well.
May I digress for a moment? Whose idea was "dipping" anyway? According to my secret sources (Wikipedia and answers.com, the source of all truth in the universe), the waltz was created in Austria in 1776. So while our forefathers were setting out the rights and responsibilities we are still arguing about today, the Austrians were putting on their dancing shoes. Interestingly, back then the shoes of both men and women were heeled. Doesn't it just make you feel better to know at some point men had to dance in heels too? Although not recorded in the annals of on-line history, I'm fairly certain that after a few years, the men started to get tired of being dragged out by their wives to boogey every Saturday night, not to mention how much their feet hurt. So a few of them got together and decided to prank the ladies by creating "the dip," a dangerous back pain-inducing move that was meant to dissuade the gals from dancing, but instead lead an onlooker to invent chiropractic and rake in the big bucks, er Kroner.
Okay, back to my point, if I can remember what it was…
Oh, yes. I recently went to hear one of my favorite local bands play at an event promoted for "boomers." The great thing about dances for boomers is you are almost guaranteed that there will be no hip hop dancing or crunking. Not to mention I knew that I would be among the youngest people there and therefore experience a boost in my self-esteem. I should also probably mention here that the event started at 7 p.m. Bonus!
I sidled up to the bar and ordered my usual—a glass of fizzy water. Yes, that's the kind of party animal I am. Then I took a seat at a table next to the dance floor and watched as a dozen couples whirled and twirled each other around like gray-haired auditioners for So You Think You Can Dance. They were all fantastic and I felt more than a little intimidated and out of my element. Unfortunately, the fizzy water didn't do anything to ease my nerves. Nor did the woman who politely pointed out to me that my blouse was on inside out.
When I returned from addressing my wardrobe malfunction in the ladies' room, I noticed a handful of younger women (defined as "close to my age") dancing with each other near the stage. They danced in a circle, not paired up, and their moves were wild and free. Just as I was about to ask them if I could join their group, a guy tapped me on the shoulder and invited me to dance. My heart pounded. Partly because I was happy to know I've still got it (only it's located slightly further south than it used to be), but mostly because I did not want try to keep up with the professional dancers on the floor. I agreed to dance with him, but pointed to the ballroom dancers and said, "I don't dance like that."
"How do you dance?" he asked.
I pointed to the wild women near the stage. "Like that."
"That's not dancing," he harrumphed. "That's Jazzercise."
Guess who I danced with? That's right, the ladies. It was great. And by the end of the evening, there were about thirty women all shaking our booties without having to walk backward and tuck under a gentleman's arm. Not that there's anything wrong with that, but sometimes a girl's gotta do what a girl's gotta do. And in this case, it didn't include dipping.
Leigh Anne Jasheway is a motivational speaker and stand-up comic who speaks at 40-60 conferences and workshops and performs at more than 30 shows a year. To date, more than one-quarter million people have seen her presentations. She has a masters degree in public health, is an expert in stress management, and has 15 published books. Leigh Anne has won numerous writing awards, including the 2003 Erma Bombeck Humor Writing Competition. Her website is AccidentalComic.com.
Comments (0)