Humor vs. The Evil Self
Leigh Anne Jasheway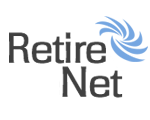 How to use humor to better communicate in relationships
Posted March 21, 2011
The problem with relationships is that there are other people involved. People who don't just live in our heads. People who have their own thoughts and feelings and don't always agree with us. People who will tell us when we're wrong!
Is it any wonder, communicating with others, especially in everyday, interpersonal relationships can be so difficult sometimes? This can be especially true of female-male relationships because most women and men are wired very differently. Katharine Hepburn once said, "Sometimes I wonder if men and women really suit each other. Perhaps they should live next door and just visit now and then."
No matter our gender or how effective we may be at talking and listening (yes, listening is at least half of communication), we all fall into bad habits. Look at the bumper stickers below and see if you can identify the evil self you turn into when things aren't going as planned:
Better living through denial. (You're an ostrich who prefers to hide away rather than talk things out)
Chaos, panic, and disorder. My work here is completed. (You create problems as a distraction)
If a man speaks in the forest, and there is no woman there to hear him, is he still wrong? (This works for both men and women; you're always right and will let everyone know)
I don't want your opinion, I have my own. (You've made up your mind. Forever. No point in hearing anyone out)
I'm not obnoxious, I'm tact challenged. (You believe everyone else is a loser and you'll make sure they know it)
Macho law forbids me from admitting I'm wrong. (Your rule is "Love means never wanting to say you're sorry.")
Sarcasm: Just one more service I offer. (You hide your mean-spiritedness with "humor.")
What did I say that sounded like "Tell me about your life?" (Your patience is thin and you want everyone to get to the point already)
There are humorous ways to help avoid turning into your evil self when communicating with someone else. These are especially useful for those relationships that are important in your life, the ones you'd rather not screw up.
Focus the laughs on yourself. By using your own life and foibles as the center of your humor, it not only reduces your chances of hurting someone's feelings, it humanizes you in the eyes of others.
Drop the sarcasm. Sarcasm is mean-spiritedness masked as humor. If you think there's even a chance you'll wish you hadn't said it, don't. Sarcasm may work well as a comedy tool on sitcoms and in movies, but in everyday interpersonal relationships, feelings will get hurt.
Give your evil self a persona (and possibly a costume/accent). If you can acknowledge in a funny way that you're not yourself, your chances of coming to your senses are greater. So go ahead, put on a pirate's hat or grab a dinosaur hand puppet every time you lapse.
Have a regular comedy night. Enjoy your favorite comedy shows together on TV, play funny games, or go out to watch comedians or just people watch. Adding regular laughter to your lives will make it easier to laugh off problems when communicating.
Have a daily humor ritual. Sing funny songs to each other. Listen to funny music or radio shows such as "Wait, Wait, Don't Tell Me." Retell jokes you heard at work. Leave funny messages on the chore board. Just make sure that it becomes a habit you do every day.
Laugh more. You don't have to be "The Funny One" to use your sense of humor to improve life—simply allow yourself to see the funny that is out there if you look for it. By the way, laughing when someone else is trying to be funny is a great way of bonding with them.
Follow the comedians' rules of heckle responding. Never be as mean as the person taunting you. Try to make your responses funny enough to make the other person laugh too.
Agree to use humor to resolve conflicts. Instead of arguing forever, use a Crazy 8 ball, rock-paper-scissors, thumb-wrestling, or have a knock-knock joke contest. It's silly, sure, but not sillier than going to bed mad.
Buy each other funny gifts. Instead of always relying on flowers, candy, or socks, think funny when you shop. You can keep these gifts together as a humor first aid kit that you can pull out when tensions get high.
Make sure you always aware whether your humor is being perceived as positive or negative by the other person. In relationships, that other person is your audience and if they're not laughing, you're not funny.
I can't end this article without a funny quote from Robert McCloskey: "I know that you believe you understand what you think I said, but I'm not sure you realize that what you heard is not what I meant." Isn't that the truth?
Leigh Anne Jashaway is a motivational speaker and stand-up comic who speaks at 40-60 conferences and workshops and performs at more than 30 shows a year. To date, more than one-quarter million people have seen her presentations. She has a masters degree in public health, is an expert in stress management, and has 15 published books. Leigh Anne has won numerous writing awards, including the 2003 Erma Bombeck Humor Writing Competition. Her website is AccidentalComic.com.
Comments (0)