How to Take Charge in Bed
Suzie Heumann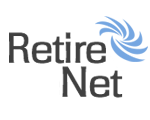 Many women never break out of their submissive role in the bedroom. Here's how that can change.
Posted June 30, 2009
How do you become the initiator of more adventurous sex? So many women—and sometimes men—have to get their arms twisted before they get intimate. Their submissive roles in the bedroom never change. Why is it important to break out of this role sometimes, and how can you do it?
Ancient Eastern philosophy understands that the woman embodies the Shakti energy or creative force that 'makes the world go around.' The only problem is women are rarely taught to access it. We live in a world that teaches women to be passive (feminine) and men to be active (masculine). In truth, both sexes need to embody both the feminine and the masculine to be in true balance with nature—to be more 'whole.' The Yin /Yang symbol represents this concept beautifully.
In most world cultures men carry the responsibility of being the macho, sexy guy who is just supposed to 'get it up.' Men have had to give up a tender side of themselves in order to fit this stereotype. Women then complain that their men aren't soft, considerate and emotionally available. It's confusing, isn't it? In reality men need touch, desire, and attention to feel turned on as much as women do. Preconceived notions of male sexuality can actually hinder a man's full sexual response.
Conversely, a woman is often caught in her role of the soft, passive, non-aggressor who expects to put little or no energy into her orgasms, pleasure, and creativeness around sex. Her partner is supposed to know what to do, when to do it, and how to do it. Not being a woman, or a mind reader, most men fail at this super-human task.
So, how do we bring more balance, adventure and spontaneity into the bedroom? Here are some helpful hints:
1. Understand that it is your birthright to have as much pleasure as you can handle! Few people feel that they ever deserve that much. We were given so many nerve endings, in just the right places, how could we ever think we weren't meant to have lots of pleasure?
2. Learn to ask for what you need and desire in a mindful, positive manner. This kind of communication will help you get ahead in all the areas of your life, including the bedroom. Compassionately help your partner learn to ask for what they want.
3. Women—get your hands on some explicit instructional materials. Your lover will think it's sexy. You can take turns viewing videos, practicing new techniques together, trying new positions from the sex positions guide or even reading a sexy novel to each other. Design two nights a week as your 'study group' time. Plan to set aside time for a quickie and a longer lovemaking session each week. Your erotic quotient will go up exponentially!
That's what the famous 'pillow books' like the Kama Sutra, from the Far East, were for. They showed couples new positions, kissing techniques, touch techniques, and much more. If you get bold enough to try a few new positions, you'll find they tend to break up old patterns and introduce fun, too.
4. Women—learn and practice your Kegel sexercises. They will help with increasing libido, tightening love muscles for more friction, G-spot sensitivity, continence, and you'll impress your partner, too, with your amazing squeezing strength. (Guys—you too can have amazing PC muscles—and they'll help you have stronger, longer lasting erections too!)
5. Don't be afraid of your Wild Woman (this goes for the Wild Man too!) What have you got to lose, anyway? Life is too short to be on-guard all of the time. Let go. Dress up in something a little outrageous. Do something that brings a little shock value to the bedroom.
There are many, many ideas, practices and activities that can help you create the intimacy you desire and deserve. A little adventurous spirit may be required to take risks that will open you up to each other. You'll be more fully your real selves if you do. Take charge once and awhile and see what happens. You've got nothing to lose and everything to gain!
For more information about Suzie Heumann and her work, visit www.tantra.com. To really get the most out of your loving, consider some advanced training. The Tantra.com Premium Membership is your 24 hour a day guide to the skills that will take you to new heights of pleasure and intimacy.
Comments (0)