How To Settle In
Sarah Schanneman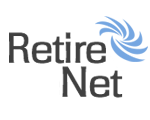 As with any major change, how you approach it determines how well it works.
Posted March 15, 2013
You've just moved into an active retirement community. The process of choosing a community, buying a house, and transferring everything you own, lock stock and barrel, to a new location, has been exhausting. But it's finally over; and as you step outside the front door for a deep breath and a first look at the place you now know as "home," your reaction is...panic.
Second thoughts come crowding into your mind. Did you make the right decision? Were you as careful in your deliberations as you should have been? Will you really be able to make a go of it in this place filled with strangers?
The first thing you should do is: relax, and understand that second thoughts are par for the course. Everyone feels them. Moving into a 55+ community is a life-changing event—it's perfectly normal that your life should feel changed. For some people, it feels like a new beginning; for others, like an ending. And just as in the famous "glass half-empty, glass half-full" scenario, it's actually both, and your state of mind depends entirely on how you choose to view it.
Embrace The New
You've made a new beginning; but too often, people lose site of the fact that this beginning is a choice, not just an event that fate foisted upon them. And with that choice comes a certain amount of commitment.
Get to know your new neighbors. Not just the ones next door (although that's a good place to start, of course), but everyone on your block, up and down the street—and, eventually, throughout the community. Your new community's clubhouse is a good aset: explore the facility, find out what amenities are offered there, and take advantage of any social activities to learn more about your new friends, and let them learn more about you. There's a good chance, of course, that at least a few of them will become close and cherished friends; but part of settling in to your new home is coming to an understanding that the commitment you made includes all the people in your community. For better or worse, these are the people who will most closely affect your life from here on: the lives of each of them will touch your own in some way or another. Find ways to make each relationship positive.
After a few months, looking back, you'll realize you were too busy to ever feel lonely.
Embrace The Old
You've also come to an ending of one chapter in your life, and sometimes that can have a melancholy effect. So don't think of it as an ending, but as a completion.
There's no reason why you have to turn your back on everything that came before. You may live in a different place now, but you're allowed to bring along as much of your former life as can fit. No doubt you brought with you many, many belongings of great sentimental value. Give these pride of place in your new home. Surround yourself with meaning: it's not unhealthy clinging, an appropriate expression of the love and pride you can take in your life.
In doing so, though, avoid the temptation to turn your new home into a museum of your former life. Fortunately, it's fairly easy to accomplish this: unless your new home is a perfect physical replica of your old one, the floorplan alone will prevent you from retreating into the past.
There's also no reason why you have to cut ties with friends and relatives. Some people, of course, choose a community for the purpose of being closer to children, grandchildren, or former friends who themselves had moved. But for many, a move to an active retirement community entails leaving behind loved ones. Understand, the separation is only physical, and only temporary.
Our modern era is blessed with many ways to keep in touch, but none of them can compare with real, physical presence. Fortunately, most 55+ communities have very liberal visiting policies: indeed: if your visitors are of your own age group, they positively encourage it. So find ways to get your old friends together with your new friends.
Active Vs. Passive
There's no way of knowing ahead of time how long it will take to settle in to your new digs. But in general, it's a better idea to invest time and effort into making things work, than simply sitting back and waiting—and hoping—that everything will work out by itself.
Keep a good attitude, look forward to new experiences, let yourself be excited rather than apprehensive, and your retirement just might turn out to be the best part of your life.