How to Pick a Medicare Plan
Adrienne Muralidharan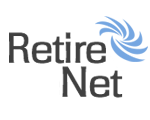 Part 1 of 3: Traditional Medicare
Posted October 19, 2011
This is Part I of a three-part series. See also Part II and Part III.
Choosing a Medicare plan may not be rocket science, but it can seem almost as complicated. There's an alphabet to learn, as you master the differences between Part A, Part B, Part C and Part D. You also have to figure out how Medigap policies and Medicare Advantage plans fit into the big picture. Then, you have to take what you've learned and try to find the plan or plans that will best meet your needs. There may be dozens of plans for you to sort through. Plans can vary, sometimes a lot, in what they cover and what you pay.
There's a lot at stake. You want to find a Medicare plan that covers the health services you use at a price you can afford. What you don't want is to end up with thousands of dollars in extra out-of-pocket costs because you chose the wrong plan.
So let's break it all down.
The first thing you need to know is that there are two different paths you can take to get Medicare coverage. You can go with Traditional Medicare, or you can go with Medicare Advantage.
Traditional Medicare is the original, government-run program. Medicare Advantage plans are health insurance plans offered by private companies that you can choose instead of traditional Medicare.
Traditional Medicare is the meat and potatoes.
Traditional Medicare has two parts:
Medicare Part A is hospital insurance. It helps pay for inpatient care in a hospital, as well as care you get in a skilled nursing facility, a hospice or at home.
Medicare Part B is medical insurance. It helps cover outpatient care, such as doctor's services and tests. It also covers some preventive health care and home health services.
The drawback to traditional Medicare is that your out-of-pocket costs can add up. The monthly premiums are usually not a problem.
Most people don't pay a premium for Part A and pay a relatively low premium for Part B. It's the deductibles, co-payments and coinsurance that can get expensive. For example, if you have a stay in the hospital, your deductible will be more than $1,000. When you go to the doctor, you have to pay 20 percent of the fee for the visit.
To make traditional Medicare more affordable, you may want to add two additional insurance policies:
1. A Medigap plan. A Medigap plan helps to fill the "gaps" in traditional Medicare by paying some of the costs Medicare doesn't cover, such as the co-payments, coinsurance and deductibles.
Medigap plans are sold by private health insurance companies. The plans are "standardized" and labeled with letters A through N. (Another alphabet to learn!) Every Plan A must offer the same basic benefits as every other Plan A; every Plan C the same benefits as every other Plan C. One company's premium for Plan A, however, may be higher than another company's premium for the same Medicare plan. Once you've figured out which plan you want, you'll need to shop around to find the best price.
Note: If you live in Massachusetts, Minnesota or Wisconsin, your state has a different way of offering Medigap plans. Call your state insurance department for more information.
2. A Medicare Part D plan, which is a prescription drug plan. Traditional Medicare doesn't cover prescription drugs. If you want insurance to help with these costs, you'll have to buy a Part D plan. It's easy to learn this one: "D" is for "drug." Unfortunately, it's not so easy to choose a plan.
Like Medigap, prescription drug plans are sold by private insurance companies. Unlike Medigap, these plans are not standardized. This means that the costs and level of coverage can vary a great deal from plan to plan. Some plans may cover all the drugs you take; some may not. Even if your drugs are covered, different plans may charge different co-pays. Plus, depending on where you live, you may have dozens of Medicare plans to choose from.
The next article in this series will take a closer look at Medicare Advantage plans.
Want some help? Allsup Medicare Advisor® can work with you to find the coverage that best meets your needs. It's not easy to master the ABC's of Medicare. It can feel overwhelming to sort through the details of all the plans available to you. Yet it's crucial to choose a Medicare plan that will provide the right coverage at a price you can afford. Allsup Medicare Advisor can make this process easier. An Allsup Medicare specialist will work with you one-on-one to help you choose the coverage that best meets your needs. If you have questions about how to choose your Medicare coverage, call the Allsup Medicare Advisor at (866) 521-7655. You also can visit ama.allsup.com to learn more about the Allsup Medicare Advisor.
Adrienne Muralidharan, senior Medicare specialist for the Allsup Medicare Advisor, has nearly 15 years experience in business, with a focus on regulatory affairs related to Medicare and health care issues, product development and marketing management. She provides expertise on Medicare plan selection and Medicare changes and considerations for seniors and people with disabilities. She also provides insights for employers on Medicare-related issues, including benefits coordination and retiree Medicare eligibility. She serves as Allsup's specialist on Medicare regulatory developments and activities of the Centers for Medicare & Medicaid Services (CMS), which oversees the Medicare program. She monitors health care and Medicare legislative activity and consumer health care trends, aging U.S. population issues and related topics. She has a bachelor's and master's degree from Washington University in St. Louis.
Comments (0)