How to Get the Right Medicare Coverage So You Can Get on with Your Life
Sharon Wagner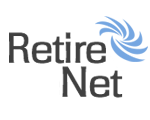 You know you need Medicare, but you may not know which parts you need. The official Medicare site offers a bit of advice, but it still isn't enough for most seniors to fully understand their options. How can you make sense of Medicare, Medigap, and Medicare Advantage plans so you can enjoy your golden years sooner? These tips are a pretty good place to start.
Online Research Can Provide Valuable Medicare Resources
Many of the answers to your Medicare questions can be found on the internet. There are tons of online Medicare and Medicare Advantage articles geared toward seniors who are looking to sign up soon and those who aren't very tech savvy if you know where to look. All it takes is a click or two of a mouse and you will have all the information you need to choose the best Medicare Advantage or Medicare plan that fits your needs.
Medicare is broken down into Parts A, B, C, and D, so reading through each portion can be extremely helpful before you enroll. However, if you are not very comfortable doing your own online research, you can also talk with local and state agencies that have trained staff to help you understand your coverage options. Many of these resources can also help you answer future questions about your bills, providers, and even disease prevention.
The Window for Medicare Enrollment Can Be Fairly Limited
If you have relied on health insurance through your job for most of your life, you may already know that enrollment dates can be tricky. The same is true of Medicare enrollment dates. Depending on your age and other factors, the dates when you are eligible to make changes or enroll in Medicare and Medicare Advantage plans may be different. For those getting ready to retire, the Initial Enrollment Period (IEP) is what you need to focus on. Use this online calculator to determine when your IEP is, as well as when you may be able to enroll due to a disability. You'll notice that you have seven months after you turn 65 to make your Medicare decisions.
If you already have Medicare and just want to make changes, then you need to wait until the Open Enrollment Period (OEP) to do so. You need to have a qualifying life event to enroll outside of these dates. For Medigap supplemental plans, you can enroll throughout the year, but be aware that many providers can exclude you from coverage if you have a pre-existing condition.
Medicare Does Not Cover All of Your Healthcare Costs and Needs
Being eligible for Medicare can take many healthcare expense burdens off your plate. For many seniors, however, there are still quite a few healthcare costs that Medicare simply will not cover. An example of these exclusions is long-term care. Medicare and most Medicare Advantage plans consider long-term care to be custodial rather than health-related. So, your plan may offset the health-related costs of a stay in a skilled care facility, but it will likely not cover other aspects of long-term care. Original Medicare also does not cover dental or vision care for seniors, although numerous Medicare Advantage plans, such as those provided by Aetna, offer coverage to help with these costs.
Because Medicare, Medicare Advantage plans, and Medigap can never fully cover all the costs of your future healthcare needs, you would be wise to factor your healthcare costs into your overall plans for retirement. This can include making the right investments to save for healthcare surprises or making better choices when it comes to your health and wellness.
Comprehending your Medicare options does not have to be a complex process. You just need to know a few basics, as well as where to turn to for help. So, get the facts, get signed up for the right coverage, and get back to living the rest of your life!
Photo Credit: Unsplash