How to Choose An Active Retirement Community
Allen Robie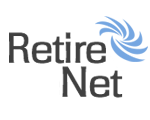 Seven steps to finding the perfect new home
Posted October 31, 2012
So you've decided that life in an active retirement community is for you. Congratulations...but you're still faced with the problem of finding the right community. How do you go about doing that?
It's not all that common for younger people, whose worries are centered more around work and family, to pick up and move across the country to a new community, simply because that's where they want to live. So most people have no experience in researching a brand-new home. But while it ought to be time-consuming (don't worry—it's also fun), it isn't really all that difficult, so long as you approach it systematically.
The entire process can be broken down into seven steps. Here's how you can go about finding the ideal 55+ community, no matter if it's across the country or across town from you.
Step One: Pick Your Spot
Maybe you want to get away from cold winters. Maybe you like cold winters, but want to get away from the city. Maybe you love cities, but want to live closer to the ocean, or the mountains. Those are the kind of decisions that nobody can make for you, and nobody can gainsay: they're uniquely your preferences.
There are active, 55+ communities in every state, so you needn't begin with a compromise. It's your life; so now that you have the freedom that retirement brings, decide how you want to live it, and where you want to live it.
Of course, if you've never, or rarely, been to the spot you're targeting...go there. Check it out. Make sure. It could be that you find you love visiting, but wouldn't want to try to make a new life there.
Step Two: Decide What You Need
Before you worry about getting what you want, make sure you're going to be getting what you need. Does the area have good medical care? Transportation? Is the cost of living something you can afford? Make sure first that the kind of life you envision is possible.
Step Three: Decide What You Want
Once you've established what you must have, you're free to establish what you'd like to have. Golf courses? You find them in every state, but year-round golf only in a few. Cultural amenities, like symphonies and museums? Great restaurants? Access to hiking, camping, boating, fishing? Every area is unique in its mix of offerings. Decide how you'd like to spend your active retirement, and narrow your search down to those areas that have the best mix of what you want.
At this point, you should know enough to start looking at particular 55 plus communities within the area. But before you get too far into that, proceed to the next step.
Step Four: Set Your Budget
Everyone needs to be honest about what they can afford: the last thing you need now is to overextend yourself. Make a realistic assessment of your retirement income (pension, investments, Social Security, any proceeds from selling your home, etc.) and your likely expenses, other than the cost of your new home. Once you know what's left over, you'll have a better handle on what kind of home, in what type of community, you'll be able to afford.
You may rent or buy; you may choose a community of site-built houses, or manufactured homes. Either way, your new commuity is likely to charge additional fees through a home owners association, and you need to make sure you understand what those fees are, and how often—and how far—they may go up. Don't just consider the size of the fee—take into account the amenities it pays for as well.
Step Five: Research, Research, Research
Now comes the hard part. You need to find out as much as you can about as many communities as possible within your chosen area. The Internet makes that research far easier than it used to be; sites like RetireNet allow you to pinpoint likely communities and find out everything about what they offer, without leaving your home. Many communities have detailed information on their own websites, including floorplans, photo tours, pricing information, legal information, and the like.
Don't neglect video sites like YouTube. Frequently, residents or visitors make their own videos and post them online. Social networks like Facebook are also helpful. You should use every resource you have available to learn as much as possible, and narrow your choices, before you take the next step.
Step Six: Visit
This is important. Don't limit yourself to Internet browsing: you need, finally, to get out of the house and check out your possibilities in person. Most communities will heartily welcome your visit; many have units available to allow visitors to stay in the community itself while they check it out, either as rentals or as part of a free program. Even if you can't stay in the community, you should spend as much time as possible there, in order to get a good feel for it. Don't think of this as vacation: you're not there to have a good time (although you should hope you do), but to learn as much as you can.
Check out the homes, but the layout and construction. Find out how the grounds are kept up, how often trash is picked up, whether or not there are bus lines close by. And don't limit your observations to just the physical aspects of the community: check out the people who may become your new neighbors. Are they friendly and helpful? Do they offer their own opinions on the community (go ahead and ask them, if not)?, and whether some of them greet you. Don't be shy about asking them if they like living there. Remember to look through the local newspaper to find out what the community at large is like. Check out traffic conditions, proximity to shopping, churches, medical facilities.
Write everything down.
Step Seven: Score Each Community
And finally, once you've completed your research, you can assign a score to each community. Balance what they offer against what they don't, and against what it costs. It won't be totally objective: how you weight each factor will be unique to each individual or couple. And you might not have to do it at all: perhaps there's one community you fell in love with at first sight. So long as everything else checks out all right, go with it. After all, the entire purpose of this exercise is finding the place that brings you the most happiness. And if you know it when you see it, why waste any more time?
The point is: before you move, you know.
Comments (0)