Houston Texas from Houston Business Journal - RSS
Editorial Staff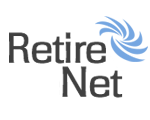 Austin-based solar co. growing in Houston
May 28, 2019 12:00 pm
?The CEO has basically given me the keys to the city of Houston, like, ?Go forth and prosper,?? said the new leader of Freedom Solar's Houston arm.
Houston Realtor behind independent real estate firm incorporates interior design, renovation focus
May 28, 2019 11:30 am
After decades of experience flipping homes, running a design firm and working as a Realtor for various brokerages, Laurie Coton decided to combine her skill sets and go off on her own.
Behind The List: Houston-area law firms move up in rank
May 28, 2019 11:00 am
Two Houston-area law firms jump in rank on the largest Houston-area corporate law firm List.
Texas Legislature finds compromise on property taxes, school finance
May 27, 2019 1:16 pm
High-priority bills addressing rising property taxes and school finance appear to have found a resolution in the waning days of the legislative session. On May 23, the Big Three ? Gov. Greg Abbott, ...
Mattress Firm names former Univision exec, GE vet CEO
May 27, 2019 1:04 pm
Houston-based Mattress Firm has a new president and CEO, effective May 28. John Eck is taking over the positions from Steve Stagner, who resigned April 9. Eck has extensive experience in various indu...
Houston exec leaves BBVA Compass
May 24, 2019 7:54 pm
Mark Montgomery has left BBVA Compass, a spokesperson confirmed May 24. "Mark Montgomery has left BBVA to pursue other opportunities," BBVA said in a statement to the Houston Business Journ...
4 takeaways from United Airlines' annual meeting
May 24, 2019 7:47 pm
The Rev. Jesse Jackson came to the annual meeting to deliver a message to CEO Oscar Munoz.
Houston energy networking co. grows headcount
May 24, 2019 7:43 pm
The energy networking company is growing a footprint in the Bakken and other U.S. shale plays.
Hotel starts construction in 70-acre mixed-use development near The Woodlands
May 24, 2019 7:06 pm
Construction is underway on a hotel at Metropark Square, a long-awaited mixed-use district in Shenandoah, north of Houston. Hyatt House Metropark Shenandoah/The Woodlands is slated to open November 2...
New 200-acre La Porte community open for sales, model homes coming in July
May 24, 2019 5:17 pm
Model homes in the new 200-acre La Porte community Morgan?s Landing will open in July, an announcement from Arizona-based Taylor Morrison said. Morgan?s Landing will be off Bay Area Boulevard betwee...