Home sales make biggest monthly jump in nearly eight years
Editorial Staff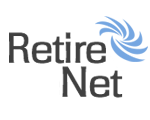 Pending home sales rise 6.7 percent in April, a sign that home sales are finally coming to life
Posted Jun 2, 2008
Pending home sales experienced their greatest jump since October 2001, helped by lower home prices, first-time home buyer tax credits, and low mortgage rates, according to the National Association of Realtors (NAR).
The Pending Home Sales Index, based on contracts signed in April, rose 6.7 percent, the the third straight month it has risen.
"Housing affordability conditions have been at historic highs, but now the $8,000 first-time buyer tax credit is beginning to impact the market," according to Lawrence Yun, chief economist for NAR. "Since first-time buyers must finalize their purchase by November 30 to get the credit, we expect greater activity in the months ahead, and that should spark more sales by repeat buyers."
The biggest increase in April was in the Northeast, with a 32.6 percent gain over March.
The NAR cautioned that the sample size for pending home sales is smaller than that for existing home sales, and hence is subject to greater variability. Also, there is typically a one- to two-month lag between contract signings for pending sales and closings on existing sales.
The real estate group also reported improvements in their Housing Affordability Index, which measures whether a family with the median U.S. income has enough money to buy a median-priced home. A family earning $60,900 could afford a $296,800 home, with a 20 percent down payment, in April, according to the report. The median price of a single family home was $169,800 for that month.
Comments (0)