High-Tech Activities for Grandkids
Kaye Swain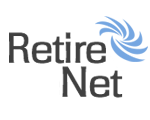 Here's a way to keep them happy, busy...and quiet.
Posted September 7, 2012
Last month, I shared several fun and active ideas for grandparents and their grandchildren to enjoy. This time, I thought I'd share some high-tech ideas that are great for those quiet times we all need.
I have an iPhone I use and an older iPhone that I kept as an "iTouch." Both are loaded with some of the best apps I've found for kids and my grandchildren love playing games on them. Most of my games are educational but there are plenty of "fun" game apps as well. These are especially helpful in the car or waiting at a doctor's office or long line.
One of the apps that is better suited for home use is called LEGO Instruct. Many of my grandchildren are major LEGOs fans. They have tons of old LEGOs all nicely organized in drawers. When they are looking for something to do, we will often open LEGO Instruct. It has a great selection of smaller LEGO projects with step by step directions. They'll search through the choices, pick one they want to work on, and we'll search for the LEGOs for it together. The one caveat to this is that you either have to make a screen shot of each page to copy to the computer and print out (and there can be several pages), or let the grandkids work with your phone for a long period of time. Since I have the back-up iPhone, that's what I let them use and it works great.
My grandkids have a few educational websites they enjoy. Time4Learning.com is for actual homework (they are homeschooled); Jumpstart/MathBlaster can help them with their math skills plus it's full of just plain fun games; and Webkinz is mostly fun but does have some educational games as well. I usually have them work on some type of educational program for at least an hour. Then they get to enjoy some of the other computer game activities of their choice.
For a quiet rest time or when we are in the car, there are several excellent kids' audio books and radio programs. I have several loaded in my iPod that they enjoy, including Encyclopedia Brown, Amelia Bedelia and the Down Gilead Lane series. These are especially helpful if we are also traveling with my senior mom, as it keeps the noise level down quite nicely.
I do recommend monitoring and timing the amount of time your grandkids spend on these high-tech options. But they are definitely a big help for all of us busy grandparents when we are babysitting our grandchildren as well as being educational. And that's always a big win-win!
Kaye Swain is the Sandwich Generation "granny nanny," busy dealing with the multigenerational issues of caring for elderly parents, babysitting grandchildren, and having fun writing all about it at SandwichINK, where she shares resources, information and encouragement for caregivers and grandparents. She also blogs at SandwichINK Real Estate Info, where she shares information and ideas regarding helping aging parents with their various real estate needs, including aging in place options, helping senior parents downsize, retirement home options, etc.
Comments (0)