Heartfelt Holidays
Sue Johnson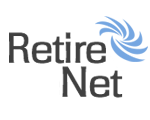 Planning ahead can make for memorable times with your grandkids.
Posted November 24, 2010
Here are ten tips to help make your holidays with your grandchildren more memorable—and stress-free—for all concerned.
• Offer to celebrate on a different day. It really doesn't matter if you eat that Thanksgiving turkey on Thanksgiving Day. What is important is that you enjoy the time you are together.
• Create some family rituals and traditions. It can be as simple as holding hands around the dinner table during grace before a meal or greeting your grandchild with a welcome note on his pillow.
• Have your camera and extra batteries ready. Be sure to document the visit so the memories can be saved and treasured.
• Try to plan ahead and set aside at least one thing you can do alone with each grandchild— these one on one times are what will be remembered.
• Lighten the load and pass out the jobs—maybe resurrecting the old job chart you used with your children will work!
• Ask the parents for their advice about giving gifts to your grandchildren.
• It's always safe to give gifts from the heart such as something you've made or an heirloom from the family.
• The most lasting gift you can give your grandchildren is the gift of your time. A trip to the zoo can be more meaningful than a toy that is quickly discarded. Memories of your times together will enrich their lives and keep you in their hearts forever.
• Be receptive to changing some old traditions as you move holiday celebrations to your grandchild's home.
• Consider organizing a family reunion. With families spread out across the world, it is more important than ever to foster a feeling of roots and heritage.
By Sue Johnson, Julie Carlson, and Elizabeth Bower from Grandloving: Making Memories with Your Grandchildren, 5th edition

Sue Johnson is the founder of Heartstrings Press, and co-author of 5 editions of the award-winning Grandloving: Making Memories with Your Grandchildren. She has become known as a contemporary grandparenting expert, serves as a judge for the prestigious Mom's Choice Award, and helps families connect. She and Rick, her husband of 49 years, live in Lancaster, Virginia. Her website is GrandLoving.com.
Comments (0)