Heart to Heart
Carolyn L. Rosenblatt, R.N., Attorney at Law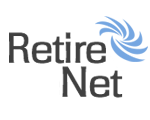 Talking about a difficult future can be difficult itself...but it needs to be done.
Posted April 7, 2010
We usually think of a "heart to heart" conversation as one that is sincere, personal, even intimate. It may be a loving conversation, and it is at least one that is outside the realm of ordinary banter. When it comes to aging loved ones, a heart to heart conversation needs to happen about what might occur if our loved one can't manage alone anymore. Does this thought make your stomach quiver?
This can be tricky territory. Culture can affect whether and how we approach such a serious subject. In some cultures, talking about becoming incapacitated is thought to bring on the thing discussed, and the subject is therefore avoided. Emotional makeup, communication styles, family patterns of self-disclosure and many other factors affect how easy or difficult it is to approach an elder about planning for the possibility of losing independence.
Our own discomfort level is also a factor. What is the relationship like with the aging parent? If the elder was not a pleasant parent, or a good parent, or is generally difficult, there is a corresponding difficulty in approaching him or her with questions about what Mom or Dad would want should the parent be unable to manage life without help in the future. Our own reluctance or even dread can hold us back.
What do we do if it's hard for us to bring up the subject of planning for possible future incapacity? No one likes to think about it, but it's a real possibility for anyone who lives a long time. More of our population is reaching 100 years of age than ever before. Life expectancy is increasing with advances in diagnosis, medicine and treatment for our body's ills. Do you expect your elder to need help if he or she lives to be 85? 95? 100?
If you're the adult child, a burden of caring for elders can fall on you, whether you are prepared or not. We urge you to have the talk you need to have with your aging parents now. In our next newsletter, we'll go through the specifics of what to say, and how to deal with elders' resistance to bringing up the subject.
Figuring out what to say to aging loved ones about planning for the future, and possible incapacity is half the battle. Here are some suggestions for getting your heart to heart talk started:
• Make an appointment.
Set aside a specific time to have your talk, so you can be sure you won't be interrupted or distracted. This is important stuff. Concentrate on it.
"Mom/Dad, I'd like to spend a little time with you discussing something important to me. Can we take some time together to talk on Sunday after dinner? "
If your elder or family member wants to know why, you can say it's about the future.
• Put the burden on yourself.
Rather than discuss what might worry your parent, express your own worries.
"I'm concerned that we've never discussed what you want in your future if it turns out that you can't live by yourself as you get older. I need to be sure I understand what you prefer for your life to be like if you need help."
After you get past the "I'm fine, and I won't need any help" routine many elders will give you, you can get into specifics:
"I understand that you wouldn't want to have help. You can see that I would be the one responsible to help you if you did need it. It's possible that I couldn't do it all by myself. We need to talk about money to take care of the cost of hiring a worker if we needed that. Would you want help at home, or might you consider a senior community?"
If the conversation goes there, you might add something like this: "I'm not superhuman. I'm certainly willing to give you any care you need that I'm able to give. And I want us both to be wise about this. It can be very physically difficult as time passes. How would you want me to deal with a physical load that got to be more than I could handle?"
There is often a lot of resistance on the part of the elder to get into the specifics, but it's up to the adult child to broach the subject if the parent doesn't initiate. Just letting it go can be very risky. Crises can happen in an instant. A fall, a broken hip, a sudden hospitalization, loss of the ability to communicate are all real dangers that happen every day. If you are prepared, the crisis you face will be much easier to manage.
If you didn't make a new year's resolution to sit down with your aging loved one and address these subjects, perhaps you can make it your Valentine's Day resolution. Have a heart to heart talk with the aging ones you love about how to plan ahead. It's the loving thing to do.
Ms. Rosenblatt is a registered nurse, who practiced nursing for 10 years, working mostly with elders, before becoming a lawyer. She has practiced law for 30 years, as an advocate for individual rights. In 2005, she and her psychologist husband, Dr. Mikol Davis, founded AgingParents.com, a consulting and mediation service for families with aging loved ones. Dr. Davis's practice of 35 years has focused on anxiety and depression. Together, they form a team to assist with legal, health care and mental health aspects of aging. Ms. Rosenblatt is the author of The Boomer's Guide to Aging Parents, available at AgingParents.com.
Comments (0)