Health Insurance For Early Retirees Who Are Not Eligible for Medicare
Editorial Staff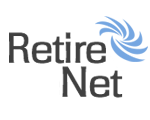 Healthy Living
Health Insurance For Early Retirees Who Are Not Eligible for Medicare
When moving into your senior years and beginning to plan for retirement, it's important to consider how you will cover health care costs — especially if you won't be eligible for Medicare before leaving your job. Let's take a closer look at your options.
Take advantage of retiree health benefits. Some employers or unions offer health insurance benefits to employees even after they retire. However, the number of employers doing so is dwindling, so don't assume your company will provide this benefit; work with your HR department to find out if health benefits are available to retirees. Then, ask questions about premiums, coverage and eligibility. For example, will the company offer coverage to only you, or will they extend coverage to include your spouse?
Find an individual plan on the Marketplace. If you no longer have employer-sponsored health insurance but are too young to qualify for coverage via Medicare, one option is to enroll in an individual plan through the Marketplace. Depending on where you live, you'll likely have a number of plans from which to choose. To make certain you're getting the best plan for your needs, consider enlisting the help of a trusted insurance agent, or researching plans and options on a third-party insurance site that may have more tools to help you compare and contrast plans, benefits, and costs.
Inquire about associate or trade group coverage. Oftentimes, professional organizations and trade groups offer a number of benefits to their members, and in some cases, this includes access to group health insurance policies. While exploring options for insurance coverage, find out if any of the professional organizations to which you belong (or ones that you could join) offer health insurance benefits. If they do, gather information about premiums, deductibles, coverage limits, and eligibility requirements to compare it against other insurance options.
A little research goes a long way
Doing a little bit of due diligence before selecting an insurance option for your in-between years can help save you money and headaches in the long run. Before retiring, find out about any health insurance benefits your company may offer. Additionally, work with an agent to identify the best plans on the Marketplace, and check the membership benefits for any professional organizations in which you're a member, to see if group health insurance is an option. Then, compare your options to find the plan that offers the best combination of convenience, coverage, and cost.
Author Bio:
Lauren Mandel is the Content Marketing Manager at GoHealth Insurance. GoHealth powers one of the nation's leading private health insurance exchanges for individuals and families.