Health Care Reform is Good for Medicare Recipients
ExtendHealth.com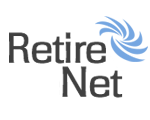 Here are the top five reasons to be optimistic.
Posted May 11, 2010
Lots of stories in the media report widespread worries among seniors about "cuts to Medicare" in the reform legislation. Worries that people will lose benefits, see their premiums shoot up, or lose their Medicare plan completely.
To put things in perspective: changes to the way private insurers will be subsidized for Medicare Advantage plans may cause them to modify their offerings, but these plans will continue to be available. Premium costs may increase somewhat (then again, premiums increased before reform too) or these plans may drop certain "extras" such as free prescription lenses or gym memberships from their benefits.
In reality, reductions in Medicare Advantage subsidies were in the works already. With or without the reform bill, the US Congress had always planned eventually to reduce this taxpayer-paid expense that gives insurers an extra profit.
Meanwhile, the bill includes some great changes that will help Medicare recipients starting this year. Here's a summary of the top five ways the reform bill will support and strengthen your Medicare benefits:
Provide a $250 rebate on prescription drug spending this year: all Medicare beneficiaries who hit the Medicare Part D "donut hole" this year will get a $250 rebate on their drug expenses.
Close the donut hole: Starting in 2011, you'll get a 50% discount on prescription drugs in the donut hole. That discount will increase a few percentage points every year until 2020, when it will reach 75%.
Make preventive care and annual checkups FREE: the bill eliminates co-payments for annual check-ups and exempts preventive services such as screening colonoscopies from any co-payments, deductibles or other cost-sharing.
Reduce fraud and abuse: preventable fraud and abuse raise Medicare costs for everyone. Health insurance reform increases funding to fight fraud and abuse, and is expected to save billions of dollars over the next decade.
Invest in quality, patient safety, and innovation: Reform will move Medicare towards a system that rewards high-quality care and invests in innovative models such as "accountable care organizations" that rely on teams of primary care doctors, specialists, and nurses working together to coordinate and monitor a patient's care more effectively.
To learn more about how the reform bill strengthens Medicare and your Medicare benefits, read Health Insurance Reform and Medicare: Making Medicare Stronger for America's Seniors, a report produced by the US Department of Health and Human Services.
If you'd like to compare Medicare supplemental and Medicare Advantage plans to find the one that best fits your individual needs, Extend Health offers free online information and tools that will help you review and compare plans in your area. Simply visit www.extendhealth.com and click on "Find the right coverage for you."
Comments (0)