Having the Difficult Conversation
Carolyn L. Rosenblatt, R.N., Attorney at Law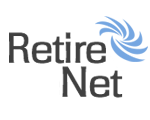 Making plans to care for aging parents must be done before a crisis hits.
Posted February 23, 2010
Why is it so hard to talk to our aging parent about difficult subjects, such as getting older, needing help, or planning for being dependent? Sometimes, the elder involved just can't face it. Sometimes, they are in denial about their own aging process and are afraid of the future. Who can blame them? No one wants to picture one's self needing help with walking, bathing, toileting or eating. But, it must be done. If crisis hits, and no one has addressed the subject of what the elder wants, it can be enormously stressful on the adult children. Some of the stress can be avoided. Parents are living longer, but that often means living with impairments of advanced age. Everyone with an aging parent needs to have conversations about the future, and the possibility of needing help.
When is the right time?
Sometimes, it is the adult child or children who refuse to look at the future. They want Mom or Dad to be fine, as they've always been. They do not want to take over the role of "parenting" their own parent. Yuck! What it really means is that the parent is getting closer to the end of life, and we can't bear the thought. Denial is common on both sides. Some adult children avoid the subject of the future more than their own parents do. Parents may already be confronting the issues of aging, as it is their bodies which are changing, slowing down, and in some ways, failing. Their siblings, peers and friends may have died or become infirm. They are not strangers to the subject of what can happen. Some organizations and individuals advocate the "70-40" idea. That is, when your parent is 70 or older, and you are 40 or older, it is time to have those conversations.
Pick a date
If you find it very awkward to begin, pick a specific date. Before a holiday, birthday, or other occasion which brings family together, you might suggest meeting with the parent(s) to talk about the future after the celebration. For example, "Dad, after Mary's birthday party, I'd like to stay over and have a family meeting." Bring up the subject of planning what to do in case a parent has to go in the hospital. That is a good place to start.
Deal with parents' resistance
Collaborate with siblings or other relatives, if they can help you plan on what to discuss or how to approach it. Be respectful. Do not simply tell Mom or Dad how it's going to be, from your point of view. Let them know that you are concerned about them, that you want to be prepared in case of a crisis or hospitalization, and begin by asking them what things they think you should know. Have a general plan of your own in mind. The essential information needs to be in the hands of adult children when it is needed. Do you know who the doctor is, and where the doctor is located? Do you know where important papers are kept? Do you have a list of your parent's medications? Money matters can be difficult for some people who find the subject uncomfortable. If your parents are this way, suggest that you wouldn't want the bills to go unpaid if Mom or Dad had to go the hospital, and ask what they would want you to do for them if that happened. If there is resistance to providing you with any information, it is time to seek help from a professional. Your parents' lawyer, physician, clergy or friend may be useful in persuading your loved one to plan ahead.
Take the lead
Don't wait for a crisis to leave you panicked. Speak to your aging parent about planning ahead in case of an urgent situation. You may need to take leadership, as denial and resistance are common for aging parents. Putting it off can spell disaster. Persistence may be needed to get past resistance. The result of not having the conversation will fall on you, so it makes sense to protect yourself, as well as your elders.
Ms. Rosenblatt is a registered nurse, who practiced nursing for 10 years, working mostly with elders, before becoming a lawyer. She has practiced law for 30 years, as an advocate for individual rights. In 2005, she and her psychologist husband, Dr. Mikol Davis, founded AgingParents.com, a consulting and mediation service for families with aging loved ones. Dr. Davis's practice of 35 years has focused on anxiety and depression. Together, they form a team to assist with legal, health care and mental health aspects of aging. Ms. Rosenblatt is the author of The Boomer's Guide to Aging Parents, available at AgingParents.com.
Comments (0)