HAVEN Magazine Names Four Lakes Golf Club
Editorial Staff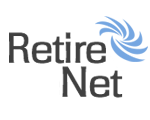 Haven Names Winners of 2019 "BEST of" Awards
Four Lakes Golf Club
HAVEN Magazine just named its winners of 2019 "BEST of" awards as voted by Central Florida residents. Four Lakes Golf Club is named as 3rd BEST Golf Course in all of Winter Haven! Four Lakes Golf Club's stunning, private,18-hole regulation length golf course takes you on a tour of beautiful lakefront, woodland and community views year-round. This par 72 is considered challenging due to its numerous water hazards and sand traps but all skill levels are welcomed and enjoy the course. Several tee selections are available for you to choose the level of difficulty. The full-service Pro Shop is located within the 20,000 sq ft clubhouse and supplies members with snacks, tee times, golf gear and attire. Leagues typically meet once a week but have been known to play several days in a row. Tournaments occur twice a month in season (averaging 11 per year) and are a fun time for players and neighbors to gather and enjoy the day with one another. The on-site pub, restaurant and tiki bar are just steps from the pro shop and provide a fun, relaxing place for players to unwind after a great day on the course with friends.
Click Here To View Homes For Sale Now!
Four Lakes Golf Club is owned & operated by CRF Communities, a family owned company who is well known and trusted for over 40 years. CRF is proud of the community they have created and nurtured and their small, but dedicated team of passionate individuals work daily to uphold a reputation of excellence and quality of service. Four Lakes is known as a top choice for Central Florida retirement because of its extraordinary location, well-maintained homes and grounds, and the unique active lifestyle it provides its residents. Four Lakes proves, through example, that they are a top quality option in Florida retirement time and time again.