Hate Chlorine? Try Salt
Editorial Staff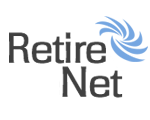 Salt water swimming pools easier to maintain, with no chlorine odor
Posted August 1, 2011
It was supposed to be a community swimming pool, but many people stayed away because they couldn't tolerate the biting, nose-curdling odor of chlorine. Others experienced breathing and skin problems.
So the Evergreen Commons senior center in Holland, Mich., converted its 65,000-gallon chlorine pool into a salt water pool this summer. People who had stayed away are now coming back, getting exercise and therapy, while socializing with others.
The senior center is hardly alone. Across the country, traditional chlorine pools are being converted into salt water pools, sometimes called saline pools.
"The minute you walk into the pool area you notice a big difference," says Jodi Owczarski, the center's community relations director. "There is no longer that chemical smell.
"People also tell us that the water is much softer. In the old pool, people said they sometimes had to wash twice to get all those chemicals off, but in this pool they only have to wash once. All in all, people have been thrilled with this new system."
Homeowners and pool managers have many motivations for converting pools from chlorine to salt, including:
Simplified, more convenient maintenance. Salt water pool owners don't have to buy, transport, store and handle hazardous chlorine chemicals. This saves time and money.
Water that's gentle on skin, eyes, nose and hair. Salt water pools have approximately one-tenth the salinity of ocean water and about one-third the salinity of human tears, with no unpleasant chlorine smell.
A more environmentally friendly approach. Routine pool maintenance doesn't involve the handling and storage of manufactured chlorine and lessens the need for other potentially hazardous chemicals.
"We discovered that a number of people had respiratory or skin issues with the traditional chemicals you use in a pool," Owczarski says. "As we did research on a salt system, we realized it could be much more accommodating to a wider range of people. We loved the idea that it was a greener approach and that it's cost effective.
"We'll get a quick return on our investment. Once we looked into it, this was an easy decision to make."
How do salt water pools work? The short answer is they use a generator and special pool salt to convert the salt into mild chlorine that keeps the pool free of harmful bacteria.
The Salt Institute, an authority on the uses and benefits of salt, provides a more in-depth answer. Both salt water pools and traditional chlorine pools use chlorine to sanitize the water.
The difference is that salt water pools use a generator to turn salt into chlorine, releasing it slowly. The chlorine then sanitizes the pool and converts back to salt. The process continues, over and over again, conserving the salt and keeping sanitizer levels balanced.
Traditional pools, on the other hand, require the pool owner to add a large dose of chlorine and other chemicals on a regular basis, which can result in an irritating odor. Instead of being regenerated, the chlorine is "consumed" as it sanitizes the water.
"It's a whole lot easier to maintain," says Peggy Hayes of Lafayette, La., who converted her family pool to a salt water pool a few years ago. "We haven't spent nearly as much in chemicals. It feels softer when you swim and there is no bleaching out of swimsuits, so clothes last longer.
"If anyone is wondering what system to go with, I'd definitely go with salt water. I'd recommend it to anybody."
Article source: ARA Content
Comments (0)