Guess what? We're having a baby!
Sue Johnson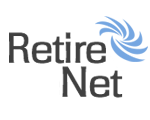 Becoming a grandparent, especially for the first time, changes everything.
Posted June 1, 2010
You've just learned that you're going to be a new grandparent! Whether this is your first grandchild or you 15th you are undoubtedly filled with a warm glow in your heart and an overwhelming sense of joy. All of your genes from the past as well as your hopes for the future are wrapped up in this new bundle of love, and your thoughts and emotions are running high and wide.
We're going to have a new family member—will it be a boy or a girl, will it be healthy, how can I be a good grandparent and model to this new grandchild, what can I do now before the baby arrives?
If you are fortunate to have a wonderful relationship with the new parents-to-be, count your blessings! If not, this is a wonderful time to improve that relationship. Many expectant moms and dads feel an urge to renew or strengthen the bonds with their own parents during the pregnancy. Behind the more frequent phone calls and notes from your grown child could be the hope that a new understanding will grow between the two of you. Responding with warmth and love will make the most of this unique opportunity for both generations.
There is a sea change in relationships among a family that happens the moment a first grandchild is born. Parents are now grandparents and parents; children are now parents and children. Everyone has different expectations about where to place the proper priorities in their new roles. One helpful bit of advice is that everyone should seek to become a better listener. There's a fancy name for this skill—active listening—and it's a trick that counselors use all the time. The most important part of being an active listener is to ask meaningful questions based on what you're hearing the other person say, rather than to be absorbed in telling your own story. Slowing down and really listening to all the spoken and unspoken thoughts that someone is sharing with you takes practice. But give it a try—you'll be excited by how others will warm to you, and you'll learn more about your child's feelings about the pregnancy than you ever thought possible.
Some of the best ideas for gifts and love messages cost very little and can help you connect with your grandbaby even before you can rock and cuddle. Use your imagination—the possibilities are endless!
For a first-time mom especially, encouraging words can be the perfect gift. As you might remember from your own expectant days, moms—and sometimes dads, too—have an insatiable appetite for absolutely everything, including books on prenatal and child care, breastfeeding (if this is an interest), and labor and delivery. Or send your own thoughts about these issues with a box of clippings you've saved from newspapers and magazines. Moms-to-be will appreciate maternity clothes or body lotion. For the dad-to-be, you might send a tiny, battery-operated reading light so that he can read in bed without disturbing his wife's sleep.
Yet another way to show your daughter or son how much you care during the pregnancy is to save communications from them during this period. Save the notes and emails they send—or even record their phone calls home with an answering machine. Then create a diary or journal from these notes highlighting the first 9 months of your grandchild's life. It will become a priceless gift to the new family.
When sending baby things ask what's needed or anticipate with gifts that have sentimental meaning. Wrap up that special baby blanket of your son's for his firstborn to use, or start sifting through your collection of books for young children for an old favorite of your daughter's. New clothing with a bit of embroidery added by you, a CD of you humming or singing your favorite lullaby, or a purchased wooden toy car with a "Grampa" license plate brushed on with child-safe paints are just a few examples of how purchased gifts can take on new significance. The parents-to-be will sincerely appreciate your efforts, and you will have fulfilled your hopes of giving them something they'll cherish.
You can also set about improving your own skills during this expectant time. Many hospitals now have courses for grandparents that teach infant and child CPR (heart massage and lifesaving), give tours of the labor and delivery services, and provide remedial training in how to diaper. It's not too early to take up yoga or an exercise program so you'll be in shape to help when your grandchild arrives.
Whatever you do, respect your child's role as parent-to-be. This generation of parents has a wealth of information on which to draw, and you'll find they are more knowledgeable about pregnancy than we ever were. Your role is to offer advice only if asked, to provide love and support, and to share your enthusiasm about becoming a grandparent to this new child. Know that your unconditional love will be a positive influence for all—congratulations—before you know it, you'll need a new pair of running shoes!
Sue Johnson is the founder of Heartstrings Press, and co-author of 5 editions of the award-winning Grandloving: Making Memories with Your Grandchildren. She has become known as a contemporary grandparenting expert, serves as a judge for the prestigious Mom's Choice Award, and helps families connect. She and Rick, her husband of 49 years, live in Lancaster, Virginia. Her website is GrandLoving.com.
Comments (0)