Going on the Internet Safely
Nancy Muir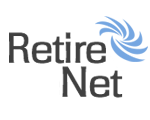 How you can go online and avoid the risks
Posted June 11, 2009
Having your information exposed is one of the greatest risks you face when using the Internet. It opens you up to identity theft or getting your name on spam lists.
Many people buy into a few myths about how their information is exposed online.
The first myth is that if you don't use a computer or go online, you aren't exposed online. In reality, just because you didn't put information online doesn't mean it isn't there; virtually everyone has information online that's placed there by several sources.
Here are a few examples:
Publicly available government records show if you own a home, vote, have a criminal record (or speeding ticket), and much more.
Your home is listed online and its image is available through any Internet mapping service.
Unless you've been very careful to ensure your phone number isn't in a phone book, it's online. Even if you have been careful, type your home number (with area code and hyphens) into any search engine and see if it brings back your information; chances are that it will.
If you donate to a charity without doing so anonymously, the charity's Web site probably lists you among all its donors as a way to thank you.
If you volunteer with an organization, belong to a church group, sports group, action committee, and so on, chances are it lists you on its Web site.
If your grandchild has a blog (an online journal), your name, location, and age may appear there.
If a relative enjoys genealogy, your name and your relatives' names may be out there.
The second myth is that if you haven't fallen for an Internet scam, you won't be the victim of an Internet crime. The truth is that you may never know what the Internet connection is (or even if there was one) in most crimes. For example, online public records may give a criminal the incentive and means to rob your home or steal your identity.
The third myth is that only people you know see the information you post online. Actually, everything on the Internet is copied and referenced, constantly. Even if you take your information off the Internet, a copy of it may still be out there, although you can reduce exposure by removing personally identifiable information from anything you or family members post online.
Sharing personal information with the wrong people is one of your biggest risks online, but you can do damage control to minimize that risk. Before you provide personal information, be sure you're comfortable with how it will be handled and know who you're sharing it with. Make settings private if you create a social networking page so only people you allow access can see your postings and don't include personal information such as where you live in your member profile. Search for your name using a search engine like Google. If you find a posting on a site that gives away more of your personal information than you are comfortable with, ask the site to remove it. Talk to friends and family about what they might be posting about you online and be careful not to expose your family's information in your own postings.
The Internet is a wonderful tool for seniors, providing learning, work, entertainment, and social opportunities. Think before you post online, and you can do so with reasonable safety.
Excerpted from Using the Internet Safely For Seniors For Dummies from Wiley Publishing.
Nancy Muir is the VP of Content and Curriculum for Look Both Ways, an Internet safety company (ilookbothways.com) and the author of over 50 books on computers and the Internet. Nancy has taught technical writing and Internet safety at the university level, holds a certificate in Distance Learning Design, and has been a senior manager in both the software and computer publishing industries.
Comments (0)