Georgia - Central Georgia - RSS
Editorial Staff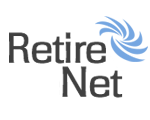 Don?t miss the Prehistoric Extinction Party and Dino-Mite 3K Glow Run on August 24
Aug 14, 2019 4:00 am
Live Healthy Gwinnett and Gwinnett Parks and Recreation present a dino-mite adventure for the whole family! Join us at the Prehistoric Pandemonium Extinction Party, which will be at the Gwinnett Envir...
Pools to stay open through Labor Day
Aug 9, 2019 4:00 am
Summer is not over yet! All Gwinnett County Parks and Recreation aquatic centers have extended and modified summer hours until Labor Day. The seasonal leisure pools at Lenora Park and Rhodes Jordan Pa...
School is back, use caution around buses
Aug 6, 2019 4:00 am
With school back in session, motorists are advised to be cautious and pay careful attention around buses. During the first few weeks, give yourself extra time to get to your destination while on the r...
Responses to 2020 census questions are confidential
Aug 6, 2019 4:00 am
Did you know that the U.S. Census Bureau is legally required to protect your answers and keep them strictly confidential, even from law enforcement? The law ensures that your private information is ne...
Participate in the Great Georgia Pollinator Census
Aug 6, 2019 4:00 am
On August 23 and 24, residents across the state can count and record pollinators like bees, wasps, and flies as part of the Great Georgia pollinator census, a citizen science initiative. The goals for...
Learn about your parking options at GJAC
Aug 6, 2019 4:00 am
Phase I of the Gwinnett Justice and Administration Center parking deck is open to the public, and construction continues on the SPLOST-funded courthouse expansion. Visitors may park in the main public...
Elections office maintains normal business hours during construction
Aug 6, 2019 4:00 am
The Gwinnett County Voter Registrations and Elections office located in the Town Center shopping center in Lawrenceville is under a renovation. The new design will provide for more space during Advanc...
Gwinnett County summarizes 2040 Unified Plan in four videos on plan website
Aug 6, 2019 4:00 am
Gwinnett County has created a series of five-minute videos that summarize the 2040 Unified Plan, also known as a comprehensive plan, which can be viewed on its website, www.gwinnett2040unifiedplan.com...
SPLOST: Gwinnett building sidewalk to school in Sugar Hill
Jul 30, 2019 4:00 am
To help ensure the safety of youngsters walking to and from school, Gwinnett County Department of Transportation is constructing 1,700 feet of sidewalk on Sycamore Road from Sycamore Elementary School...
Board sets 2019 millage rate the same as last year
Jul 17, 2019 4:00 am
The Gwinnett Board of Commissioners on Tuesday, July 16 adopted the same general fund millage rate as last year, 7.209 mills. The Board originally advertised setting a higher millage rate at 7.4 mills...