Gainesville Sun - RSS
Editorial Staff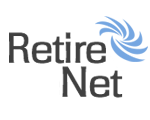 'It's so we never forget' ? Gainesville residents recognize Memorial Day
May 28, 2019 2:56 am
Under a brilliant sky, Alachua County residents gathered Monday for a Memorial Day ceremony at Forest Meadows Military Garden of Honor to remember those who have died in the line of military ...
Struggling school in Gainesville gets a hand from UF
May 27, 2019 2:25 pm
Terwilliger, at risk over poor grades, will get support from University of Florida team that has helped other Alachua County schools rise
Program aims to reduce 911 calls, ER visits
May 27, 2019 3:46 am
About 80 people have benefited from Gainesville's new Community Resource Paramedic program.
Law enforcement puzzled by season of violence
May 27, 2019 3:45 am
Police aren't sure why so many have turned to violence — particularly guns — to settle their disputes.
Expect more heat, possible thunderstorms
May 26, 2019 8:22 pm
Alachua and Marion County residents can expect the recent heat wave to continue through the next week.The hot, dry conditions show no sign of letting up, with near record high temperatures predicted t...
Lane Ranger: Back-in parking on South Main raises concern
May 26, 2019 8:17 pm
Curiosity about some relatively new parking along South Main Street prompted an email from Allison Folds recently."My question is what is the reason or rationale for back-in parking on Sout...
Chestnut requests rehearing in disbarment case
May 25, 2019 11:37 pm
Correction: An earlier version of this story incorrectly stated that the Florida Bar had rejected attorney Chris Chestnut's request for a rehearing of his disbarment. The Bar does not approve or deny ...