Gain Control of Your 401(k)
Ed Slott & Company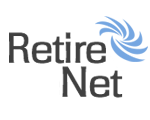 If you are age 59 ½ and still working you may have an option of taking money out of your 401(k) plan without penalty and income tax and put it into an IRA rollover. An IRA can provide you an opportunity to gain more control over retirement assets so you can better protect and grow your retirement assets.
If your 401(k) plan permits a distribution while you are still working it is called an in-service distribution. In-service distributions allow plan participants to roll over a portion of their 401(k) assets into an IRA without penalty while allowing you to continue contributing to the 401(k) plan and matching employer contributions if the plan has that feature.
To determine if your 401(k) assets are eligible for rollover, you must review the plan document or visit the web site of the plan to review the distribution options. With more and more plans adding this option, you may find this information as an amendment to the plan.
Although all plans are different, some common types of in-service distributions include:
• Age-based: Attaining age 59 ½ on the plan's stated retirement age.
• Service-based: After five years of completed service.
Do the investments available in your 401(k) plan meet your current needs and your retirement objective? If so, then an in-service distribution may not be appropriate. If the investment options do not meet your needs or objectives then there may be an opportunity for an in-service rollover.
Ed Slott and Company has been called "The Best" sources for IRA advice by The Wall Street Journal, and "America's IRA Experts" by Mutual Funds Magazine. Ed is a widely recognized professional speaker and author. The company's website is IRAHelp.com.
Comments (0)