Functional Rocks
Lisa Byrne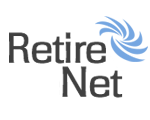 When you choose an exercise regime, don't let your core be the biggest loser.
Trends in health and fitness come and go like nobody's business. 1988 it's the thigh master, 2010 it's shake weight. Pilates, Spinning and Zumba tell us they are the best.
But wait! What about the Bosu, TRX, and Kettlebells?
We jump in head first and hip high. If your friends are doing it chances are, you'll try it. At least for a little.
Given the millions of Baby Boomers who are aging into bold and dynamic seniors, one of the big emerging trends is functional resistance training, with a sister emergence in balance training. It's hard to even call it a trend with the power it packs behind it. It seems to have been on the leader board for about 6 years now.
I constantly see the challenge of balance in the studio. Everyone seems to think they "should' have balance and are surprised when the outcome is less than sturdy.
Judgement and frustration quickly sets in as we train for functional movement. Newbies have the biggest hurdle. What they haven't come to understand yet is that everything we practice is designed to mess with your body and brain. The body + brain learn seals a sweeter deal for a lasting effect. Sure, we practice exercises that you already know, but that's just part of the mix.
As a Baby Boomer, now more than ever, you want to be strong, injury-free, and fully functional from here forward. You want to continue your active engagement and that means a heads up on being able to do exactly what you want, when you want. Over are the years of beating up your body, whether it was running, stair steppers, or diet pills.
From here forward, functional rules. As a matter of fact, functional rocks.
Functional training makes sense. We can think of something being functional if is it used to contribute to the maintenance of a greater whole. It's designed from the point of view of use. As a matter of fact that's what makes it practical.
Simple, Sensible, and Practical?
Or, complicated, unreasonable and useless? Right. This is precisely why Boomers are jiving on functional fitness with body weight training and free form movement, standing on a wobbly base doing a one legged squat with both eyes closed.
With this you force your core to do 2 things:
Integrate your movement.
Stabilize your body.
In other words, you train movements, not muscles, so that your body as a whole will serve you and everything that you desire to do until death do you part from this world.
Make sense?
Lifting your suitcase, hauling mulch, and grabbing those three grocery bags are hard to train for in the gym or on any piece of equipment. Most people can't even control their own body weight, let alone move with efficiency. Grab and go. That's how injury happens most of the time. Attention is diverted. Mind goes one way, your body another.
Practice the movements that show up daily without lying on a machine, sitting on a stool, or walking on a treadmill. 95% of your daily movements will require you to think about how you adjust according to what you have to do.
Before you do anything, especially new things, you pause to think about it, right? Then, locking yourself in a static position, moving one body part or walking on a moving ground you isn't real. If you don't want to stop doing it all together, at least cut it down by 50%.
Life is integration.
Your muscles do not work in isolation independently of each other. Our moving bodies want to be an interdependent system. It's the same way our digestive, nervous, and immune systems operate, with reliance on healthy integration and effective communication.
If we continually dumb our bodies down by programming single, isolated muscles to do specifically "this," when it sees "that" it will be a hard transfer.
And the biggest loser in all of this is your core.
If you never teach your body how to hold onto itself in any kind of movement, you will cheat out your core stabilizer muscles. Not having to activate these stabilizers means you lighten your load and confuse your potential learn.
So, let's go back to the beginning of all this: balance, stability and control. Balance and function promote a better quality of life, especially in our Booming population.
Remember, machines teach you none of that.
Don't let boredom set in, that's the worst!
Live life more fully by going functionally friendly. Keep it fun and keep it fit by:
having 3 "routines' and cycling them each week
making sure your workout includes movement in all directions so that it makes you reach, bend, and twist along with your pushing and pulling.
including at least 2 sessions a week that get you to unplug, disconnect, open the door and get out.
Being in a box is boring! Don't just think outside the box—get out of the box!
Lisa Byrne is the owner and CEO of Pilates for Sport in Bucks County, Pennsylvania. She has a B.S. in Exercise Physiology, and is a Certified Pilates Instructor. Lisa has been in the Health and Fitness Industry for more than 23 years, operating her fully-equipped Pilates studio since 1999. Visitors to the movement studio span a wide range of physiques and abilities, and include average boomers looking for diversity; young people with Asperger's-Autism; hard-core athletes looking to "loosen up"; and those in need of chronic pain management through movement. Lisa's website is MoveMoreToday.com.