Fulfillment in Retirement
Donald C. Strauss and Diane B. Burman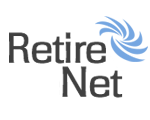 It's freely available to almost anyone, no matter how you define it.
Posted September 7, 2010
• When her daughter leaves to meet with her business clients, Janet loves to take over watching her granddaughter and teaching her new things.
• Jack is a tinkerer and gets a kick out of using his lathes and other tools to make furniture for his friends and family.
• Bill enjoys being a mentor and coach in the Big Brothers organization.
• Nat often attends his son's softball league games and feels appreciated when giving his son pointers on improving his pitching stance.
• Joyce finds it difficult but rewarding keeping up with younger women in aerobics classes.
• Rick has started a monthly 60+ age men's networking group and enjoys the camaraderie.
• Phyllis does shopping for several seniors at a local independent living center.
• Fred attends financial planning seminars at his local community college and uses his new-found knowledge in investing in the stock market.
• Jill frequents the library and reads their periodicals on health and diets and loves trying out new recipes.
Does one need to feel fulfilled in retirement? The short answer is "Yes." But, what one considers fulfillment is unique to each individual.
What key word stands behind all of these examples? Accomplishment. It is the sense that one is doing something for oneself or others that makes a difference in their lives. This sense of achievement need not be substantial or significant. It need only be an activity that provides meaning to the person performing it.
If ever there is a time in one's life to have the freedom to choose, to give happiness and a sense of achievement, it is in retirement. And, what is so appealing about seeking fulfillment is that it can be done, even if one is financially strapped. Take the illustrations above. Almost all of these examples cost no money, or very little, perhaps a small enrollment fee. What do they gain? Opportunities to make a difference in the lives of others, or the satisfaction of personal growth or self-learning.
There are many individuals (and perhaps you know them) who say, "I'll never be able to retire, as I had planned or when I had planned." These statements, although possibly true, should not hold you hostage and promote a negative outlook. In fact, in virtually every case, retirement can be enjoyed and found to be fulfilling. Is half a loaf better than none? You betcha! Everyone has some modicum of free time, and retirees generally have more time and opportunity than full-time workers. Make the time, even if limited, a time for fulfillment for yourself, if not for others as well. If you won't do it, who will?
© Donald C. Strauss and Diane B. Burman
Diane (Dee) Burman is Co-Founder and Director of the RetireRight Center in Chicago, a non-profit organization devoted to educating pre- and post-retirees in the "Art of Retirement," focusing on non-financial aspects.Ms. Burman worked for over 25 years in the human resources field, both as an independent consultant and for international corporations. She was also founder and first President of the Organization Development Network of Chicago. She holds a B.A. from Vassar College and an M.A. from Middlebury College Graduate School of French in France.

Donald Strauss is Co-Director of the RetireRight Center in Chicago. He is a career and change management consultant, having worked in the human resources and organization development/change management fields in Fortune 100 companies for over 40 years. He also teaches graduate school programs in human resources and career management at Benedictine University. Mr. Strauss has a B.A. from NYU and an M.A. in Labor/Industrial Relations from the University of Illinois.

Together, they are the authors of the book, Customize...Don't Minimize...Your Retirement: 7 Paths to Explore Possibilities, Choices and Your Future Happiness.
Comments (0)