Fort Myers RSS Feed
Editorial Staff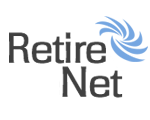 Safety tips for using your generator
May 28, 2019 1:19 pm
Here are safety tips on using a generator.         
Never forget: Memorial Day remembrances across Southwest Florida pay tribute to those who served their country
May 28, 2019 11:26 am
Memorial Day ceremonies across Southwest Florida put into perspective sacrifice, duty and honor for the men and women who served their country.      &...
In the Know: Southwest Cape Coral strip mall hits the sweet spot
May 28, 2019 10:10 am
A homemade soap store, two new restaurants and a new tea and coffee shop are either open or opening soon at 1715 Cape Coral Parkway W.       &amp...
Insurance and hurricanes: What you need to know
May 28, 2019 3:14 am
Don't wait until the last minute to get your affairs in order.         
Hurricane tips to help children feel safe
May 28, 2019 2:52 am
There are a variety of ways parents and other adults can ease the minds of children when a storm hits.         
Timing, technique keys to trimming trees
May 28, 2019 2:36 am
There are measures you can take prior to the arrival of a storm to help protect you trees and your property.         
May 27, 2019 10:58 pm
Hundreds observed a Memorial Day ceremony at Fort Myers Memorial Gardens on Monday