Five Tips for Staying Active in Retirement
Sarah Schanneman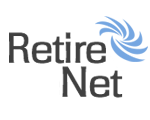 How to keep both body and mind in top shape during your best years.
Staying Active
More and more, retirees are not willing to "take it easy" in their golden years—now that they have the time for it, they want to enjoy life to the fullest. That means being as active as possible, and there's the rub: "as possible" will mean different things, to different people, at different times.
You know you want to lead an active retirement; but how do you accomplish that?
One of the best ways is to have a plan. Don't leave something as important as this up to chance; you planned from an economic standpoint, and from a health standpoint, didn't you? (Didn't you?) So here is another aspect of retirement that you can deliberately prepare for.
Here are five tips that can help you get the most out of your active retirement.
1. Exercise
This one is a no-brainer, yet you might be surprised how many retirees assume it will take care of itself. But the most successful exercise programs are exactly that: programs. You need some sort of structure and routine in order to make an exercise program work for you—whether it's yoga, or running, or weight-lifting, the benefits accrue faster and more efficiently if the exercise is regular rather than sporadic.
Perhaps your active retirement community has a gym, a weight room, a swim club, or something similar. The type of exercise (though it should be suited to you) doesn't matter as much as the commitment, and committing to a program is easier when you share it with others. By all means, take advantage of whatever resources your community offers.
2. Learn
Keeping your mind alert is as important as keeping your body in shape. One of the best ways to accomplish this is to master some new knowledge or skill. In addition to having facilities for physical recreation, many 55+ communities also offer facilities for mental recreation: libraries, clubs, and programs. Most likely there will be a community college close by which offers extension courses in everything from cooking to languages to car repair. As with physical exercise, the actual subject of study matters less than the level of commitment.
3. Work
Many people don't really retire at all...they simply change careers. This is the perfect time in your life to start doing something for the pure joy of it. Choose something you love to do and are good at, and make it the basis of a new career. You can go from being a bank president to being a cabinet maker, or from plumbing to investment counseling. Either way, working at something you love keeps you busy, and it sure beats lying around in a hammock.
4. Volunteer
Making time to give back to your community not only keeps you busy, it keeps you connected. Retirement doesn't mean shutting yourself away from the world; in fact, it's the time of life when it's easiest to get more involved. Seniors not only have the time, they also have the knowledge to be of use to others in desperately-needed ways. Mentoring young people, helping the less fortunate, and passing along your life's hard-won experience goes a long way toward keeping you active physically, mentally, and emotionally.
5. Travel
How convenient that one of the most-anticipated features of retirement is also perhaps the best at keeping you physically in shape and mentally alert! Going to new places and having new experiences actually recapitulates our youth, when everything seemed new to us.
Those who complain about how tiring travel is frequently simply overdo things. You needn't travel far; often, just going to a new museum or theater or park in your own town can be enough. Travel is also something that's at its best when you share it with those who are close to you: spouse, family, friends. Many 55+ communities have planned activities that involve day trips, and some have travel clubs that send their members farther afield. Planned vacations, such as bus tours, take much of the anxiety and stress out of travel, leaving only the wonder and the fun.
Whatever shape your active retirement eventually takes, just remember that "active" comes first.