Five Financial Planning Tips for Caregivers
Paul Gada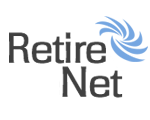 If you have to look after a loved one's finances, here's how to start doing it.
As a caregiver, you may be facing the challenge of managing your loved one's finances. Here are some practical tips to help you do it well.
If you're over 50 years old, there's a good chance you're serving as a caregiver for someone else who's over 50. The person you're caring for may be an aging parent, a disabled spouse, a sibling with a chronic illness or someone else who is close to you. You've stepped in to look after their health and well-being, but there's also a good chance that you'll need to look after their finances. A recent survey found that 78 percent of responding caregivers helped manage their care recipient's finances.
It can feel unfamiliar and uncomfortable to take control of someone else's money and financial decisions. It also takes work. Here are some practical tips to help you as you take on this critical role:
1. Make sure your loved one has a power of attorney for property.
Your loved one may need help right now with things such as paying bills or filing insurance claims. Eventually, your loved one may no longer be able to make any of their own financial decisions. Indeed, this is true for any of us. It's a nightmare if a person reaches this point without having granted someone legal authority to make financial decisions on their behalf.
In most cases, the legal document your loved one needs is a power of attorney for property. If your loved one grants you power of attorney for property, you will have the legal authority to make decisions about their assets and to carry out transactions on their behalf. This will make it possible for you to keep your loved one's finances on track if they are not able to do so. You and your loved one can avoid a financial crisis and keep the focus on your loved one's health.
2. Create a budget.
Ideally, your loved one will go over their financial affairs with you and show you how to find all their important documents. It's common, though, for a caregiver to have to do some detective work, sifting through mail, files and so on.
You'll want to get a clear picture of what your loved one has—income, assets and insurance. So you need to gather documents such as tax returns, bank and brokerage account statements, pay stubs and Social Security payment information, as well as retirement benefit statements for pensions, 401(k)s and other retirement accounts. You'll also want to find copies of all of your loved one's insurance policies—health, life, disability, long-term care, homeowner's, auto and any others.
Then, you'll need to learn about their expenses. You'll need to gather bills and receipts for things such as their mortgage and other loans, their medical care, their credit cards and all their other basic living expenses—food, utilities, you name it.
Armed with this stack of papers, you're ready to create a monthly budget. A good budget provides a reality check of how much you have to work with and how it's spent from month to month. When you have a clear view of where money is going every month, you'll probably see some expenses that you can trim.
3. Make the most of Social Security and Medicare benefits.
If your loved one has reached retirement age, they may be receiving Social Security retirement benefits. If they are not yet 65, they may qualify for Social Security disability benefits.
Social Security Disability Insurance (SSDI) provides income and other benefits to people who cannot work because they have a disability. SSDI is a federal insurance program. You become insured by the program when you pay payroll taxes during your working years. To qualify for SSDI, your loved one must have a disability that has lasted or is expected to last at least one year or result in death.
In addition to monthly income, a big benefit of SSDI is that your loved one can enroll in Medicare 24 months after the date they are entitled to cash SSDI benefits, no matter how old they are.
If your loved one qualifies for Medicare, either because they are 65 or older or because they're disabled, it's important that they choose their coverage carefully. Medicare plans can vary a lot in what they cost and what they cover. Your loved one may have dozens of options, and it can feel overwhelming to sort through them all and find the coverage that's going to work best. But if your loved one ends up in the wrong plan, they could pay thousands of dollars in extra out-of-pocket costs.
4. If your loved one has long-term care insurance, keep the policy active and use it if you need it.
Long-term care insurance covers care your loved one receives in a nursing home, assisted-living facility or adult day-care center. It also covers services in the home, such as hiring an aide to help with bathing, dressing or other activities of daily living. Some policies even provide payments to family caregivers.
Long-term care is expensive, and Medicare and most traditional health insurance plans do not cover it. So if you loved one has long-term care insurance, count your blessings. Keep the policy active, find out what it covers and use the benefits it provides if needed.
5. Find resources that can help.
There are hundreds of programs offered by government offices, nonprofit organizations and for-profit companies that serve people with medical conditions and disabilities, as well as people with low incomes.
The Eldercare Locator is a good place to start when seeking services in your community.
Another site, BenefitsCheckUp, can help you find programs that may help your loved one pay for necessities such as food, healthcare, prescription drugs and utilities. If money is tight, keep in mind that every dollar you do not have to spend on a necessity is one more dollar you have for something else your loved one needs.
You also may want to check out the financial planning toolkit for caregivers put together by Allsup and the National Family Caregivers Association. The toolkit provides links to a wide range of assistance programs and resources to help you find benefits.
You can find further guidance on all these topics and more by tuning into an on-demand webinar on financial planning for caregivers, presented by Allsup and the National Family Caregivers Association. It walks you through the practical and legal issues you will face as you manage your loved one's finances.
Allsup delivers a range of specialized services for people with disabilities and seniors. We provide professional representation to people who apply for Social Security Disability Insurance. With our Allsup Medicare Advisor® service, we work one-on-one with customers to help them choose the Medicare coverage that will best meet their needs. We also offer a financial planning service tailored specifically for people with disabilities, called the Disability Life Planning Service®. For more information about all of these services, visit Allsup.com.
Paul Gada is the personal financial planning director and new products director for Allsup. He leads Allsup's efforts to develop services that help seniors and people with disabilities manage the financial and healthcare issues they face. These services, including the Allsup Medicare Advisor® and the Disability Life Planning Service®, are dedicated to providing True Help® that really makes a difference in the lives of Allsup's customers. Gada is a veteran of the U.S. Army and holds degrees from The John Marshall Law School (LLM, master of laws in taxation and employee benefits), Southern Illinois University (JD), Northern Illinois University (MBA) and Loyola University of Chicago (BA).