Fight Aging with Exercise
Michele Teter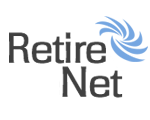 Best Places for 55 Plus Retirement Living
Quick, Easy Exercises to Help Fight Aging
When you're working, you're on the move at least eight hours a day, but after you retire, it's easy to get comfortable with the time off and become increasingly sedentary. That's when it's even more crucial to adopt and maintain healthy exercise and wellness habits. Studies report that just an hour or two of physical exertion once or twice a week will have lasting effects on your health and longevity, even fending off the aches and illnesses that come with aging. A regular regimen can lower a person's risk of Type 2 diabetes, heart disease and injuries caused by unexpected falls. The thought of a regular exercise routine can be overwhelming for some people, so start small and be patient with yourself. If you start to feel pain or noticeable physical discomfort, contact emergency care. In most cases, a low-impact workout is safe and exhilarating.
Take a Swim
Doctors discovered the holistic, rejuvenating effects of water years ago. It's still used today in hot springs and spas scattered around the world. Water tends to relax muscles and facilitate movement, making it an ideal option for most retirement-aged people. If you don't have access to a pool in your home, visit the local park or the YMCA to do a few laps a week — increasing or decreasing to accommodate your physical tolerance. Water aerobics is an effective way to ease into stretching because arms and legs become buoyant and easier to move when underwater. Older swimmers usually find themselves able to sustain stretches for longer periods of time after multiple sessions.
Practice Yoga
With all the physical, mental and spiritual improvements that people experience when they practice yoga, it's no wonder the science has been around since ancient times. Nowadays, there's a brand of yoga for everyone, including dogs and babies. Don't buy into the myth that every yoga pose twists you like an uncomfortable pretzel. It's not impossible to find a studio that offers gentle yoga classes, especially some that are specifically tailored to accommodate seniors. Most sessions usually start with light breathing and a meditation exercise to help you get centered. The focused breathing encourages spinal alignment and increased energy. Over time, the gradual stretches and poses alleviate stress and help loosen your muscles and joints. There are scores of yoga videos online, but it's best to attend a class where an instructor can help you work through problem areas with minimal risk of injury.
Go for a Stroll
There's nothing quite like taking a stroll on a quiet summer evening, or feeling the leaves crunch beneath your feet once fall arrives. For those retirees that live in a pedestrian-friendly area, regular walks are an affordable and easy way to get the blood flowing and put you in a pleasant mood. Any pace is fine as long as you aren't overdoing it. Stretch beforehand, and listen to your body. It's fine to stop if you feel uncomfortable; it'll get easier with time and practice. Stretching is an important step to avoid cramps or pulled muscles. Just as important are the type of shoes you'll wear. Make sure they're well-padded sneakers with thick, flexible soles that can withstand small rocks if you step on them. More than anything, you should make sure the shoes you wear fit comfortably. If you need a little more resistance, try putting weights around your wrists or ankles.
Tee Off
A game of golf combines walking, arm exercises and the pleasant setting of the great outdoors, so it's bound to lift your spirits. There's also a social element that many people find appealing and even competitive. Golf carts are available for those who have difficulty walking long distances and over hilly surfaces. The game does a great job of stimulating blood flow, improving range of motion, and solidifying friendships (unless your friends lose to you, of course).
Just because you're a little older, or may have recently retired, it doesn't mean you've got to sit at home all the time. Talk to your physician about the best way to ease into an exercise routine, and consult with her to determine what kind of activities will fit into your wellness routine and accommodate any physical limitations. Over time, your endurance will build, you'll feel more spry and alert, and you'll look forward to integrating these low-impact exercises for an hour or so every week, and then eventually every day.
Author: Michele Teter
Michele Teter co-founded Alliance Homecare and is now the Director of Patient Services. Michele and her team maintain the highest standard of excellence in healthcare through education, compassion, and respect.