Evaluating Home Health Care
Diane Carbo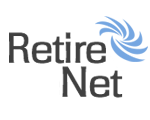 If you want to age at home, having a good plan is essential
Posted May 4, 2011
The words "home health care" and "home health care agency" mean different things to different people.
With hospitals discharging patients to their homes sooner and sicker, families are not prepared and are overwhelmed. Many families don't want their loved one to go to a nursing home or skilled unit. Many families are never even given the option for home health care. Others think when their family member is discharged from the hospital that there will be someone there 24 hours a day, 7 days a week, for as long as the care is needed.
The home health care agency explained
There are two types of home health care agencies. The first addresses the health and medical care of the aging adult. Care is provided by home health care agencies, and can include the home health care aide, registered nurses (RNs) and physical therapists. State and federal laws regulate these agencies. They are often Medicare and Medicaid certified. Many private insurances and HMOs pay for these services as well. This means the agencies can get paid by these programs for providing home health services These services require a doctor's order.
The services provided will be intermittent, such as an RN coming in to do a dressing change or monitor vital signs. A home health care aide may come in a few times a week to assist with bathing and dressing. You must be housebound and only able to leave the house to go to the doctors or attend church to be eligible for these services.
The other type of home health care agency offers help with household duties and non-medical personal care. This could include preparing meals, bathing, dressing or moving around the house. Depending on the state, these agencies may or may not be licensed. This type of home health care allows a person with special needs to stay in their home. It is for individuals who are getting older, are chronically ill, recovering from surgery, or disabled. The best place to receive ongoing care may be in the comfort of your own home.
Studies show that our aging society not only wants to live independently as long as possible, but that they want to do it in their own home. Many have their own lives, live close to family and friends and have pets to keep them company and social activities to keep them busy. Mentally and emotionally, being at home is comfortable and often promotes wellness and healing.
Only for the wealthy?
There are actually many ways for aging adults to receive qualify home health care. There are new programs such as reverse mortgages, VA benefits, and long-term care insurance. Many states now have state and local programs for low-income seniors that qualify for Medicaid to have waiver programs. These programs provide care at home in order to avoid an admission to a nursing home. There is a growing number of home health care agencies out there that provide for everything from companionship to errand running and cooking and 24-hour, live-in services.
For medical and health care needs, there are home health care agencies that provide care when there is a change in the medical condition of the aging adult. The care required must be deemed medically necessary by a physician.
For those who want to age at home, having a good plan for the future in place is important. This may allow the aging adult to enjoy the comforts of home for as long as possible. You may no longer need to stay in a nursing home to receive good care.
If you are unsure if aging in place is an option for you or a loved one, you may consider consulting with a care manager or eldercare consultant. A care manager can usually put together a plan that fits within a family budget. Care at home can be far less expensive than a move to a nursing home.
Diane Carbo, RN has over 35 years' experience in a variety of nursing settings, including orthopedics/rehabilitation nursing, home care, discharge planning, case management, oncology, hospice, senior behavior health, assisted living, and long term care. Her passion is to help people plan for long-term care needs, and to that end started AgingHomeHealthCare.com. Her goal is to assist aging seniors and their families to develop plans that allow individuals to remain home, safely and comfortably, in the least restrictive environment, regardless of age, income or ability level.
Comments (0)