Estate Planning Is For Everyone
Kris Miller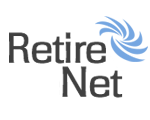 Remember the only two things that are inevitable? Plan for them.
Posted February 6, 2012
When you hear the term, "estate planning," it's quite possible that the first thing that pops into your mind is that "only rich people do this." Well, you're wrong: estate planning is for everyone. It doesn't matter who you are, or what you do, or if you're young or old—you should still start estate planning, and it's extremely important.
Don't believe me? Let's define estate planning. Estate planning is actually much simpler than you think. It typically attempts to eliminate uncertainties over the administration of probate, and maximize the value of your estate by reducing taxes and other expenses. Most importantly, guardians are often designated for minor children and beneficiaries in incapacity.
One thing we know about life is that nothing is certain, and to be sure that everything is in place when you are gone is very important. You've worked hard not only for yourself, but also for your loved ones. Providing them the most comfortable life is the most important action you can take, right now.
You don't have to be wealthy to do the right thing and make decisions around your money, properties and assets. Estate planning ensures that each person you choose will get what he or she deserves with far less hardship, expenses and taxes.
Here's a quick list of the benefits that estate planning provides.
In case you become incapacitated or unable to make decisions on your own, you can appoint someone you trust to take care of your health care and manage your finances through a Health Care Directive and a Long-term Power of Attorney.
You ensure that all your assets, money and properties are distributed to your loves ones.
This plan will also serve as your protection from your creditors.
This will also lessen income taxes when you die.
It also lessens taxes, probate fees, your heirs' income taxes, and other problems in estate settlement.
This will make sure that all your obligations to all the people who are depending on you will be met.
This will also help you to get away from the intervention of the government.
Are you surprised with all the benefits that you can get through estate planning? Don't be afraid to get started. It might look hard on the surface, but you'll soon get the hang of it. You need to learn about having a will or a living trust. If you have children and assets, it's important for you to have this in place to ensure that your assets are in the right hands and to ensure the future of your children. You will also learn how to choose an executor: someone you can trust, even after your death, because this is not an easy task. This person will settle all your concerns.
Estate planning will also help you decide what to do with all your investments and bank accounts. You have to be sure that all the details are up-to-date, and that you've chosen a beneficiary. You can also learn about trusts: what the different types are, and which you can use in some situations. If you are a charitable person, you should learn how leave donations for the foundation of your choice.
You will get an idea of how to deal with your specific assets. You need to learn about probate. When you have a will, this will be settled and discussed in probate court. This means the money used to cover those court costs will come from your will. It's better to be aware of this so you can do something about it ahead of time.
You can also start thinking of your legacy or what you want your family to remember about you. You can make a scrapbook, a book of your life or movies so that the next generations can also have the chance to meet you. A good place to start is with my book Ready for PREtirement.
Kris Miller, chFEBS, CSA, LDA, feels a special commitment to helping those in need build their wealth and protect their hard-earned assets from catastrophic illness and long-term care. Since 1991, Kris has joyfully served hundreds of individuals and families, tailoring long-term, personalized financial plans for them that carefully preserve their principal and maximize returns. She has educated thousands on the importance of planning for their legacy through her workshops and courses. Kris has been recognized for her work with the senior community in her hometown of Hemet, CA. She is a member of the prestigious National Speakers Association and a practiced presenter to a multitude of audiences. The author of PREtirement Planning Essential, Kris Miller is truly the "Money Maestro."
Comments (0)