Error 404
Editorial Staff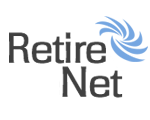 Our System is currently under going routine maintenance. Retirenet.com may be offline for several minutes as we restart the system.
The page you are looking for cannot be found.
We're sorry, the requested page could not be found on The Retirement Net. You may have clicked an outdated link or typed an incorrect URL.
Please try using the navigation bar above, or click here to visit our home page. You can also use the Quick Find function to help you find the content you are looking for.