Equity Lifestyle Properties
Editorial Staff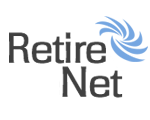 ELS Special Map - Rentals
Searching for A New Home
When searching for a new home, the most important factors often include price, convenience, and location. Whether the move is inspired by a job change, lifestyle change, or desire to move to a different area of town or of the county, renting a manufactured home provides a cost-effective and convenient option in today´s real estate world.

While presented with what may seem like unlimited options of homes for sale or rent, renting in an established manufactured home community can provide the attractive benefits of: Affordable monthly cost Living in a stand-alone house, often including dedicated parking The flexibility of a yearly lease No large down payment needed Access to resort-style amenities such pools, recreation centers, and organized activities (each community provides different amenities to meet a variety of needs).

Equity LifeStyle Properties, Inc. (ELS) provides renters with all of the above benefits and more, including locations near major metropolitan areas such as Chicago, San Diego and Phoenix, in vacation and retirement destinations including Florida, Arizona and California, as well as additional locations throughout the US. Not only does ELS pride itself on the lifestyle it affords its residents, ELS also offers new homes for rent across the country.

An ELS community offers endless benefits, providing its residents with affordable living, exceptional amenities, recreational opportunities, and a welcoming environment. ELS communities offer those in the market for a rental home the opportunity to live in locations that appeal to a variety of demographics and interests.

ELS residents experience a lifestyle that stretches beyond simply a place to live, with the conveniences of professional management, as well as the inclusion of resort-style amenities that may include a golf course, swimming pool, clubhouse, fitness center, tennis court, boat docks/marina, and waterfront sites; and on-site activities that may include an on-site activity director, resident run activities, athletic leagues, educational/craft classes, on-site concerts, and community socials & gatherings.

About Equity LifeStyle Properties
Equity LifeStyle Properties, Inc. (NYSE: ELS) owns or has an interest in over 300 quality properties in over 25 states and British Columbia consisting of over 110,000 sites. Equity LifeStyle Properties is a self-administered, self-managed, real estate investment trust (REIT) traded on the New York Stock Exchange under the symbol "ELS," with headquarters in Chicago. The Company's goal is to create value for residents and investors by providing consistently high levels of services and amenities in attractive surroundings.