Eight Reasons To Know What You Own
Cindy Hartman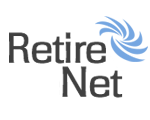 Having a home imventory can prevent devastating results.
Most people know that it is essential to have a home inventory to remember and prove ownership of personal property after experiencing a tornado, fire, hurricane, burglary, etc. But there are many situations where having this information would prevent devastating results. Here are eight of the most important:
Disasters
Everyone faces the possibility of a fire, tornado, theft or other disaster. When these situations occur, a personal property inventory will provide detailed documentation of your home's contents and ease the claims process. You'll recover faster, and according to the Insurance Information Institute, usually with a higher settlement.
Moving
A great time to create an inventory is when you're moving. You'll have all the appliances and electronics unplugged, so listing model and serial numbers will be quite easy.
If you're hiring a moving company, compile the information prior to the move. Take photos and log the items as you pack them. The photos will prove ownership, in case something is missing, and will also show the condition of your belongings before they were loaded onto the truck. If you're moving yourself, document your items while unpacking. You will be able to list your personal property in the proper rooms (the preferred format).
Storage
A local police officer stated that there are burglaries on a continual basis at self-storage units. But they have security access codes, you're thinking. Yes, they do, but who is to keep the people who have a storage unit from breaking in to the others? Most storage facilities have an alarm system and cameras, but not 24-hour guards. Professional burglars can be in and out before the police arrive.
Financial Planning
You've worked hard for decades, making sound investments. Now you're concentrating on getting ready to retire and making sure there is enough money for the children's or grandchildren's college. Then a disaster occurs; will you recover sufficiently? If not, what will that do to your retirement plans? Your children's or grandchildren's college plans?
Your estate value will also be less because of the diminished investments. All the plans you had for your family and charities must be reworked, or possibly eliminated because the funds you needed to recover from the disaster made these changes necessary. One inventory of the contents of your home can help keep this financial issue from happening!
Estate Planning and Settlement
Your executor will most likely be required to provide an inventory of your contents to the state. Think of the emotions your son or daughter, sister or brother, will endure as they go through your home, listing the assets you left behind. They will be dealing with many other issues; why subject them to this when you can have an inventory completed now? It's an important document to have before and after your death.
Divorce
When splitting up a household, some couples want to know the value of their belongings so they can be sure to receive equitable settlements. If one of the spouses own their own business, an inventory of the assets of the business will be extremely important.
Pre-Nuptial Agreements
An inventory can serve as a starting point for the new couple when joining two households together. The sentimental items and family heirlooms that have been passed down for generations should be listed on the inventory. A bequest column is a comfort to your adult children, assuring them that all family items will remain in the family.
Proof of Uninsured Losses
Flood losses have been reaching record amounts this year, and the majority of homeowners do not have flood insurance. Those who had an inventory of their personal property will have a list and photographic proof for the federal government to support the uninsured losses deducted on their 1040 tax returns.
If you don't have time to document your belongings, seek the assistance of a professional to provide the service for you. Verify they are bonded and insured. In addition to the inventory service, the provider should also include secure back-up of your records and a process in place to update your records annually. Without the updates, the report will be outdated very quickly.
Cindy Hartman is President of Hartman Inventory LLC, a woman-owned business that provides business and home inventory services for estate planning, estate settlement, financial planning, disaster recovery and more. Her website is HartmanInventory.com.