Edisto Beach RSS
Editorial Staff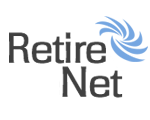 Oct 6, 2020 12:57 pm
There?s one terrible thing about Edisto Beach and that is this: If you?re just visiting, there is a time when you have to leave. Heading home from vacation is nothing short of brutal. The good thing i...
Edisto Beach has the best shrimp in the entire world
Sep 28, 2020 12:18 pm
It?s a simple fact that Edisto Beach has the best shrimp in the entire world. It?s sweeter, juicier, and meatier than its counterparts anywhere else. That?s why when people come down to Edisto for vac...
Sep 14, 2020 10:08 am
It's hard to believe it's already September, but there's still plenty of great weather to be enjoyed on Edisto Beach. What's great about this time is that many ...
Top 5 Reasons to Love Edisto Beach
Sep 8, 2020 12:00 pm
Edisto is such a small place, but that doesn't mean it's short on beaches. With more than three miles of sandy shores, there's a little bit of paradise for everyone. Plus...
Aug 31, 2020 9:45 am
Now that summer is winding down, it?s likely that many of you who visited this year forgot to do something while on vacation. It happens. Even after years of coming to Edisto Beach it?s possible to ne...
3 Tips for Visiting During Hurricane Season
Aug 24, 2020 10:00 am
We?re in the middle of hurricane season here in South Carolina, and that means you should be aware of a few things if you plan on coming down to the island. For starters, hurricane season runs from Ju...
Labor Day Weekend: The Last Hurrah
Aug 18, 2020 11:54 am
It seems impossible that Labor Day is just around the corner, but it?s true. This time of year has always been one of my favorites. It?s the sweet spot between summer and fall, where each day feels li...
Aug 11, 2020 10:31 am
People come to the ocean every year and ask the same question: Are there sharks? The short answer to that is a simple yes. It's the ocean, so there are all kinds of things in it and sharks a...