Edisto Beach RSS
Editorial Staff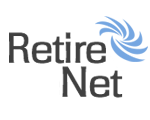 Aug 12, 2019 9:45 am
Now that summer is winding down, it?s likely that many of you who visited this year forgot to do something while on vacation. It happens. Even after years of coming to Edisto Beach it?s possible to ne...
Labor Day Weekend: The Last Hurrah
Aug 6, 2019 2:54 pm
It seems impossible that Labor Day is just around the corner, but it?s true. This time of year has always been one of my favorites. It?s the sweet spot between summer and fall, where each day feels li...
Jul 29, 2019 6:39 pm
It happens every year. Visitors from off the island come to Edisto and feel like they've just come home. Most spend a week or two vacationing then head back to wherever it is that they&#...
4 Signs That You?re An Edisto 80s Baby
Jul 23, 2019 1:00 pm
Year after year, Edisto Beach gets more and more visitors. Some of these are newcomers just starting out on making a lifetime of memories. Some are day-trippers finally checking out the best beach aro...
Get to Know Edisto Through Ecotourism!
Jul 15, 2019 6:56 pm
Edisto Beach is the type of place that gets inside you. It?s the warm, salty air; the Spanish moss that drapes itself across the branches of live oak trees and canopies the sandy roads; and the way ti...
What?s Really Magical About Botany Bay
Jul 8, 2019 11:50 am
There?s a quarter-mile stretch just past a maritime forest and wide expanse of marsh that lleads to a soft, sandy beach lined with sun-bleached trees that reach up from the Atlantic Ocean. This path t...
Edisto: The Boat Owner?s Paradise
Jul 1, 2019 1:59 pm
A trip to the island isn?t complete without spending time out on the water. Before we get any deeper into this, here?s a disclaimer: If you don?t have a boat, you might get jealous while reading this ...
Dog Days of Summer: Tips for Bringing Fido to Edisto Beach
Jun 28, 2019 1:07 pm
Everyone loves a good beach vacation and that includes your dogs. If you come to Edisto Beach and struggle with the decision of whether to bring your dog with you or not, perhaps these tips will help ...