Edisto Beach RSS
Editorial Staff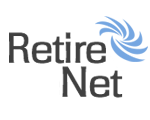 An Edisto Favorite: Roadside Markets
Jun 29, 2020 12:03 pm
Any visitor to Edisto Island has surely noticed the abundance of roadside stands on the way to the island. These stands feature everything from boiled peanuts to produce to seafood. The thing about al...
Protecting the Loggerheads (and how you can help)
Jun 22, 2020 12:37 pm
Edisto Beach is committed to conservation and preservation. That?s why the town makes a concerted effort to protect the area?s animals and nature as a whole, especially the loggerhead sea turtles. Log...
5 Things to Remember While Visiting Edisto Beach
Jun 15, 2020 12:32 pm
Whether it?s your first trip to the beach or your millionth, it?s important to remember a few rules about visiting the beach, especially Edisto. Respect the Turtles First and foremost, it?s now turtle...
Jun 8, 2020 12:24 pm
Do you ever find yourself on Edisto Beach thinking ?what could make this vacation better?? If so, the answer to that is to be at the beach and have a boat. Sure, not everyone has a boat or friends wit...
Jun 1, 2020 12:36 pm
You don?t need to rush once you get to the beach. In fact, the only thing that rushes in Edisto Beach is the surf as is ebbs and flows on the coast. That?s why when you get to town, it?s important to ...
Anticipating That Edisto Excitement
May 26, 2020 12:30 pm
Whether you drive or fly to Edisto Beach, there is a moment of sheer impatience that happens and that?s every second after you cross over the bridge. The beach is so close, yet still about a half an h...
Memorial Day Weekend: 5 Reasons to Visit
May 22, 2020 12:37 pm
It's almost time for another amazing summer on Edisto Beach. If you don't have plans thus far (or if your plans don't include Edisto) here are the top 5 reasons as to why...
A Southern Seafood Favorite: Hush Puppies
Apr 20, 2020 12:57 pm
Lots of cooking from home right now, and as frugal moms everywhere know, getting the most bang for your buck when it comes to groceries is important. It's always great when leftover ingredie...