Edisto Beach RSS
Editorial Staff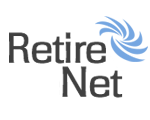 Life in Lost Village of Edingsville Beach
Jan 21, 2020 1:15 pm
One Christmas I was hundreds of miles away from Edisto and feeling a little homesick for the island. I rifled through an old photo album while visiting my grandparents in Kansas City and an old articl...
Audubon Study Shows Charleston Area Birds Most Vulnerable to Climate Change
Dec 3, 2019 2:57 pm
Spending Thanksgiving on Edisto Beach
Nov 11, 2019 12:00 pm
It's easy to remember to be thankful when spending Thanksgiving on Edisto Beach. Every year, more and more people choose to come to the island to spend the holidays. It gives families and fr...
Oct 16, 2019 1:10 pm
Thanksgiving is just around the corner, and that means there is still time to book your trip to Edisto Beach. Every year, many families come to the island to celebrate the holidays and spend time givi...
King Tides: The Highest of High Tides
Sep 25, 2019 1:42 pm
Many people have a general understanding of tides, but there?s one phenomenon that even the most seasoned of ocean lovers still finds incredible: king tides. These tides are the highest of high tides....
Labor Day Weekend: The Last Hurrah
Aug 28, 2019 11:54 am
It seems impossible that Labor Day is just around the corner, but it?s true. This time of year has always been one of my favorites. It?s the sweet spot between summer and fall, where each day feels li...
Aug 23, 2019 12:57 pm
There?s one terrible thing about Edisto Beach and that is this: If you?re just visiting, there is a time when you have to leave. Heading home from vacation is nothing short of brutal. The good thing i...
Aug 12, 2019 9:45 am
Now that summer is winding down, it?s likely that many of you who visited this year forgot to do something while on vacation. It happens. Even after years of coming to Edisto Beach it?s possible to ne...