Eat Less, Eat Smart, Live Long
Letha Hadady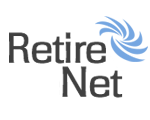 Can a reduced-calorie diet give you longer life?
Posted July 20, 2009
Dieting monkeys live longer. More than 20 years ago, two studies of rhesus monkeys were begun to see if primates responded to caloric restriction the same way that rodents did. Since rhesus monkeys live an average of 27 years and a maximum of 40, these are experiments that require patience. The results from one of two recent studies, conducted by a team led by Ricki J. Colman and Richard Weindruch at the University of Wisconsin, were reported Thursday in Science. The researchers say that now, 20 years after the experiment began, the monkeys are showing many beneficial signs of caloric resistance, including significantly less diabetes, cancer, and heart and brain disease. Again, it proves that less is more!
In terms of deaths, 37 percent of the comparison monkeys have so far died in ways judged to be due to old age, compared with 13 percent of the dieting group. Dr. Weindruch and his statistician, David Allison of the University of Alabama, Birmingham, said the dieting monkeys were expected to enjoy a life span extension of 10 percent to 20 percent, based on equivalent studies started in mice at the same age.
The scientists, bless 'em, want to invent drugs to restrict calories. They think more is better as long as you pay for it. In my healthy diet book Feed Your Tiger, I interviewed noted British researcher of genetics and longevity, Dr. Aubrey de Grey, who believes we should spend more time cleansing "junk" from our cells than stuffing our faces. There's a lot to be said for spending less money on food and more for buying a new swimsuit.
Dr. de Grey, as he politely told me, does not work with diet but researches what happens on the cellular level. His approach for health can be summarized as one critic on amazon.com put it:
"DeGrey's major beef, in a nutshell, with the R&D community is that they are spending waaay too much time and energy trying to "understand" the complexities of why aging, cell damage, dysfunction, and diseases arise over time as bi-products of simply living life. He argues that we need a more targeted engineering approach—simply FIND the damage after it has occurred, define what that damage is, and then GO FIX IT. These are much simpler problems to solve. As an analogy, look at what we do to preserve any machine or system. You can see a 100-year old house has holes in the roof; go patch them. While you're at it some new caulking around the windows, maybe some more insulation in the attic, some anti-termite spray, and there you go, good for another 100 years."
Dr. DeGrey envisions periodic therapies, say once per decade or so (similar to immunization schedules, for example) where individuals would receive viral injections and/or gene therapy to kill cancer cells, untangle proteins that cause alzheimers and the like, and remove calcification and stiffening from arteries and veins, generally restoring the body to a state of youthful vitality.
The fact remains that the large amounts of government and even private funding of such activities are not directed at "aging" per se, but rather at specific foundations devoted to one disease or another—in other words, massive investment into cryptic treatments directed at helping a very very small percentage of the population. A paradigm shift is needed.
Interesting. That is also my approach for prevention of major illness. Take out a specific time and place and use a preventative diet and herbal medicines to treat/prevent a disease. In Vermont, where the water is good, during summer months, I step up my heart herbs, such as Abana (a.k.a. Heart Ease), an herbal combination originally from India that includes major heart tonic herbs such as arjuna; plus a diuretic—hawthorn berry capsules—in the morning. I may spend time using antiparasite herbs with meals—for example, Para Cleanse pills and Trifala capsules, to keep my weight down and digestion toned. I can get award-winning fresh goat cheese in Vermont.
In another time and place, say Florida in winter, I can take anticancer herbs, such as a handful of apricot kernels and herbal pills from Chinatown; fresh fish; and a mostly vegetarian diet. Use the time and place that suits you. Warm temperate weather is better for harsh cleansing (parasites, weight loss, etc.) You may want to do a week using a semi-fasting diet and antiparasite herbs after an arduous visit with relatives! The point is to spend time on prevention each year. You can better know what to prevent by looking at these Energy Types from Feed Your Tiger. Each type has predictable body shape, food/substance addictions and illnesses.
Dragons: with obesity, edema, low immunity...think cancer and heart trouble-prevention.
Bears: sweet tooth and tummy...think diabetes, skin rashes, hair loss treatments.
Tigers: allergies and headaches...think herbs and supplements for arthritis, celery, okra and other safe high healthy sodium foods like goat whey.
Cranes: smokers, thin non-eaters, pizza lovers, with skin problems and nervous snackers...think cancer, nerve pain and debility, and addiction remedies.
Eating less is not alone the best thing: you also have to eat smart.
Letha Hadady is the author of many personal transformation books, including Feed Your Tiger: The Asian Diet Secret for Permanent Weight Loss and Vibrant Health. She is widely acknowledged as a top expert on natural health and beauty. Her website is AsianHealthSecrets.com.
Comments (0)