Earth-Friendly Workouts
Liz Neporent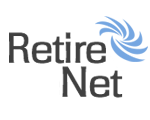 Here's how to think globally while you exercise locally.
Posted April 22, 2010
With today's 40th anniversary of Earth Day, this is a good time to remind ourselves that being eco-friendly isn't just for tree-hugging granola-eaters anymore. Most of us now understand how important it is to do our part to make the earth a better, cleaner place to live. Did you know that by getting healthy you can also improve our planet's health? Here's how.
Hoof it
Leave your car in the garage for short trips. Driving just two miles spews out one kilogram of air choking carbon dioxide into the atmosphere. Walking the same distance instead uses 150 calories and adds no carbon to the atmosphere. And obviously, walking more will help supplement your other exercise efforts making it easier for you to get fit and keep your weight under control.
Be Conscious
Clean up wasteful workout habits. Rather than guzzling bottled water, carry a reusable water bottle and fill it with tap water to reduce the amount of non-recyclable plastic bottles clogging landfills and to help mitigate the pollution generated by bottling and transporting the water from far away places. (Bottled water can cost up to 1000% more than tap water, so this tip helps keep your wallet in good shape too.) Other planet-saving fitness practices to cultivate: Use fewer towels, conserve batteries, reuse plastic bags to carry laundry, and use low phosphate detergents to launder your workout gear.
Recycle
Rather than tossing old sneakers into the trash at the end of their lifespan, send them to a recycling center. Nike Stores, as well as participating partner retail stores, athletic clubs, schools and colleges, all collect athletic shoes of any brand as part of their Reuse-A-Shoe program; they also partner with the National Recycling Coalition to increase recycling efforts in communities across the country. For more information, check out www.nikebiz.com.
Lose Weight
Dropping a pants size is not only one of the best things you can do for your personal health, it's also one of the most effective ways to help stop global warming and the overuse of precious resources. Experts estimate that overweight individuals eat about 40 percent more calories than their lean counterparts. Since food production accounts for over 20 percent of greenhouse gas emissions, a heavy population uses a significantly heftier carbon footprint than a thin one. Fats, red meat, and refined sugars, which tend to dominate the unhealthiest of Western diets, are particularly carbon offensive. Greater food consumption also means more organic waste, which produces the pollutant methane as it decomposes.
Go Green
Shorts made of coconut shells? Bras made of bamboo? Sounds itchy...but actually, these sustainable materials are being used more and more in exercise clothing as manufacturers realize that eco-friendly design is something health conscious people care about. Patagonia sells gorgeous fleece workout gear made entirely from recycled plastic, and some of Lulu Lemon's clothing is made exclusively from sustainable materials.
Liz Neporent is a health and fitness writer based in New York City. She is author/coauthor of more than 15 best sellers, including Fitness for Dummies and Weight Training for Dummies. Her new book, The Winner's Brain, will be availble April 1, 2010. There are lots of ways to keep up with what Liz is writing about: you can follow her on Twitter @lizzyfit or stop by her Facebook page and say hello! Or, visit her company's website, w360.com, or her popular fitness blog.
Comments (0)