Does Your Insurance Cover Alternative Medicine?
Lynn A. Anderson, Ph.D.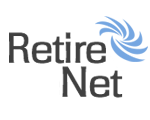 No matter the answer, your health is largely up to you.
Posted March 26, 2010
In these days of confusing health care debates it's important to remember that your health care begins and ends with you. Take responsibility for your health through healthy living. Diet and exercise along with stress management are the easiest ways to manage health.
The answer to this question is both "yes" and "no." Some insurance companies cover some treatments that fall into an alternative medicine category, such as chiropractor, acupuncture and physical therapy; but treatments such as herbal medicine and aromatherapy are not covered. (It's interesting to note that in England, the royal family uses homeopathic medicine, herbal medicine and aromatherapy to treat illnesses.)
What is today called "alternative medicine"—which for this purpose we'll define as the use of herbs, aromatherapy oils, meditation, yoga and massage as well as diet—was the foundation of modern allopathic medicine. In about 431 B.C., Hippocrates, considered the father of modern medicine, said, "Let food be thy medicine." It was from these early studies of foods, plants, and animals that medicine as we know it today came into being.
Although times have changed and in recent years doctors are now promoting diet, supplements, and exercise, there was a time, not too long ago when alternative approaches to health were considered quackery. The irony in this is that the real greatness of Hippocrates was not in turning the healing art from magic and superstition into a more scientific approach, but in recognizing that treatment must be consistent with the natural design of the human body. He knew that effective health care could not be separated from nutrition. Hippocrates stressed prevention of illness by both a balanced diet and a moderate and sensible lifestyle.
So even though medical insurance does not cover many alternative or natural approaches to health and fitness, it is not beyond the scope of the individual to take responsibility for his or her own health by using simple, moderate lifestyle changes. The two easiest changes to adopt are a healthy diet and exercise. By now we all know that diet and exercise are essential for health; however, the problem is applying what we know to how we live. The best way to do this is to make yourself your own number one priority. Without your health, believe me, nothing else matters. I was diagnose with cancer four months ago and had to undergo a radical hysterectomy. It was a combination of a healthy diet and being in physically good shape from exercise that allowed me to return to teaching my yoga and cycle classes four weeks post-surgery. My doctors were amazed at my recovery time.
Now what does all this have to do with insurance not covering alternative medicine? You don't need insurance to eat healthy, exercise daily, and live your life with a healthy and positive attitude. You must eat every day...so why not make your diet healthy? Exercise for the most part is free, and a healthy positive attitude is all in your perspective on life.
If you do want to learn more about alternative medicine, seek out a practitioner who will teach you how to use the natural sciences to enhance your health in body, mind, and soul. Your medical insurance will cover blood tests for vitamin deficiencies, physical therapy, and in some cases yoga classes, gym membership and nutritional counseling. Whichever route you choose, make it the path of health, happiness, and peace of mind.
Dr. Anderson holds a Ph.D in Natural Health and a Doctorate of Naturopathy with an emphasis in Aromatherapy, with a private practice in Los Angeles specializing in nutrition, herbology, anti-aging, aromatherapy, eating disorders, addictions, and behavior modification. She is also the developer and owner of Kosmos Education, providing continuing education credits to health and fitness professionals; and is a popular author and speaker. Her website is DoctorLynn.com.
Comments (0)