DIY? Not With Your Future
Ed Slott & Company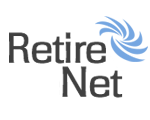 When it comes to retirement planning, a do-it-yourself approach isn't the best.
Posted February 25, 2011
While the media has done a good job of simplifying investing principals for average investors over the past 15 years, some magazines and TV shows have oversimplified retirement planning. It's a highly complex process that requires in-depth knowledge and impartiality. Here's how "do-it-yourself" planners get into trouble:
Tip tipsy
Without someone qualified to remind you of your investment plan, you're more likely to try to capitalize on someone else's hot tip which, more often than not, turns out to be not so hot.
Too positive
People who think positively are often successful in life. But, they also get into hot water with their personal finances and investing. That's because positive thinkers tend to assume that markets and their investments will always rebound. As we witnessed in 2008, even the mightiest companies can get into trouble, and markets may not rebound fast enough.
Hardly objective
If you make your own financial and investment decisions without seeking professional advice, you're not going to be objective, no matter how hard you try.
Lax on laws
Educated financial advisors keep up with the tax laws that affect retirement planning. If you make a move on your own without understanding or knowing these laws, you could pay more in taxes or lose out on opportunities.
Slow on strategies
New ways to invest emerge all the time. Unless you're up on the myriad ways to capitalize on tax loopholes, trusts, insurance, annuities, and other products, you may not achieve your retirement objectives.
On IRAHelp.com, we identify financial advisors who have trained with Ed Slott and Co., and are very knowledgeable in the areas of investing and planning with retirement benefits.
Ed Slott and Company has been called "The Best" source for IRA advice by The Wall Street Journal, and "America's IRA Experts" by Mutual Funds Magazine. Ed is a widely recognized professional speaker and author. Get more IRA information from America's IRA Experts.
Comments (0)