Denver Colorado Post - RSS
Editorial Staff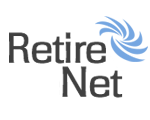 CU Boulder cancels spring break to curb COVID-19 spread
Oct 22, 2020 7:48 pm
Instead, the Spring semester will start three days later and there will be two wellness days. $1.8 million is also being spent to expand mental health services.
WATCH LIVE: Gov. Polis provides update on wildfire response
Oct 22, 2020 7:27 pm
An update is set for 1:15 p.m. from Polis and other state officials about the state's wildfires.
Resources, information for wildfire evacuees
Oct 22, 2020 7:00 pm
Here's how to sign up for emergency alerts and what to do when and if you have to evacuate.
All of RMNP closed to visitors due wildfire activity
Oct 22, 2020 6:29 pm
The closure is in addition to earlier closures of BLM lands and US Forest Lands due to wildfire activity and extreme drought.
Jennifer Katalinich sentenced in 'Baby Faith' case
Oct 22, 2020 5:56 pm
'Baby Faith' was found dead inside a bag at Horsetooth Reservoir in 1996.
Colorado health officials rolling out exposure notifications for COVID-19 with new app
Oct 22, 2020 5:22 pm
A new app allows users get a push alert notifying them about a possible COVID-19 exposure ? and the next steps to take.
Colorado coronavirus latest numbers, Oct. 22
Oct 22, 2020 11:45 am
The number of people currently hospitalized is 435, and the state's seven-day, moving average positivity rate is 5.56%.