Denver Colorado Post - RSS
Editorial Staff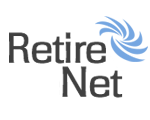 Frustration grows trying to get parents over 70 'on the list' for COVID vaccinations
Jan 19, 2021 5:24 am
Julie Bartos' parents are 80. Her dad has cancer. Yet, she can't find him a COVID-19 vaccine.
Gov. Polis wants tens of thousands of vaccine doses released ASAP
Jan 19, 2021 5:17 am
A week after Gov. Polis announced the state would receive far less doses from the feds, his office announced Monday it wants to take a calculated gamble.
Local nurse spends time answering COVID-19 questions in Spanish, English
Jan 19, 2021 4:45 am
As a nurse at Centura Health, Maria Milagros Kneusel has seen the Latino Hispanic communities in Colorado struggle to trust the COVID-19 vaccine.
Light snow overnight before a chilly Tuesday
Jan 19, 2021 4:38 am
Look for a dusting of overnight snow before clearing skies throughout the day on Tuesday.
New Colorado congresswoman has history of associating with militias
Jan 19, 2021 3:15 am
Colorado Congresswoman Lauren Boebert (R) bragged about the militia. And this month, her supporters stormed the Capitol. She's scrubbed away evidence of those ties.
Biden to propose 8-year citizenship path for immigrants
Jan 19, 2021 2:05 am
President-elect Joe Biden's immigration plan may have a tough time passing Congress as it leaves out enhanced border security favored by Republicans.
Colorado coronavirus latest case, vaccine numbers for Jan. 18
Jan 18, 2021 11:46 pm
There are currently 780 people hospitalized with COVID-19, and the state's seven-day, moving average positivity rate dropped to 5.41%.
Doorbell camera footage shows unexpected guests in Colorado town
Jan 18, 2021 9:39 pm
Parker the Snow Dog has a warning to Georgetown's residents after Ring footage showed mountain lions in the area.
CDPHE: Providers need to let people schedule vaccines regardless of patient status
Jan 18, 2021 5:37 am
CDPHE set the deadline for health care providers to set up scheduling systems to Friday, Jan. 22.