Denver Colorado Post - RSS
Editorial Staff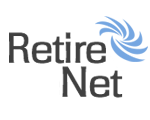 WATCH LIVE: Polis provides weekly COVID-19 update
Jul 9, 2020 6:53 pm
Gov. Polis is providing a Thursday update on the state's response to COVID-19. You can watch it live inside this article.
Temporary restraining order for Bandimere Speedway to remain, judge rules
Jul 9, 2020 6:26 pm
Health officials are seeking a preliminary injunction to require that certain conditions are met before any events are held.
Colorado labor department installing virtual agent to help with call volume
Jul 9, 2020 6:17 pm
Labor officials said the Google assistant will significantly reduce the overwhelming numbers of calls related to unemployment claims.
Colorado Rockies 2021 schedule announced
Jul 9, 2020 5:45 pm
The Rockies begin their 28th season at Coors Field on April 1, 2021.
1,000 patients wanted for COVID-19 vaccine trial in Colorado
Jul 9, 2020 4:09 pm
The patients in Colorado are wanted for a study trial of the Moderna vaccine.
Colorado coronavirus latest numbers, July 9
Jul 9, 2020 10:56 am
35,116 cases of COVID-19 have been reported in Colorado, up from 34,664 the day prior. The number of hospitalizations increased slightly.