Denver Colorado Post - RSS
Editorial Staff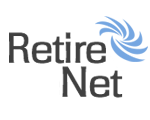 Doctors confirm 1st case of vaping-related lung illness in state
Aug 23, 2019 4:38 am
Colorado joins 16 other states where health officials are looking into dozens of cases where people have breathing issues related to vaping.      ...
Severe storms produced funnel clouds, large hail east of metro area Thursday evening
Aug 23, 2019 4:05 am
A chance for storms again Friday; warmer, drier for the weekend        
What happened to Kate Petrocco?
Aug 23, 2019 3:53 am
The mother was found dead in her home amid a pending divorce from a prominent member of a Colorado farming family. Her family demands a thorough investigation    &a...
The bionic man: One of Colorado?s longest-living LVAD patients is making the most of his time
Aug 23, 2019 3:46 am
In 2011, Cliff Phillips was dying of his heart failure. Doctors at UCHealth University of Colorado gave Phillips a second chance using an LVAD.     &#1...
Multiple funnel clouds reported in northeast Colorado Thursday
Aug 23, 2019 2:46 am
Possibly four separate funnel clouds were spotted, with one touching down as a tornado.        
9Things to do in Colorado this weekend: August 23-25
Aug 23, 2019 1:29 am
The annual Colorado State Fair opens in Pueblo and the Colorado Classic returns to 4 cities in a weekend packed with fairs, festivals, concerts and shows.    &#...
The Colorado Classic is this weekend. Watch it live here
Aug 22, 2019 11:49 pm
The Colorado Classic lasts from Thursday to Sunday and takes place in Steamboat Springs, Avon, Golden and Denver.        
CDOT hopes to have 3 lanes of US 36 reopened by October
Aug 22, 2019 10:47 pm
A portion of US 36 collapsed in July, forcing a lane reconfiguration while crews work to repair the highway.