Delaware Valley - New Jersey - RSS
Editorial Staff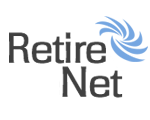 Trenton Quiet As Protesters Are A No Show
Jan 17, 2021 6:54 pm
Push To Raise Federal Minimum Wage Included In Covid Relief Bill
Jan 16, 2021 7:28 pm
Andy Watts, An International Blues Guitarist You May Never Have Heard Of
Jan 16, 2021 6:13 pm
Everyone Is Entitled To My Opinion: On Elections
Jan 16, 2021 12:10 am
My name is Paul Big Bear and this is (what will be) my weekly column, titled, ?Everyone Is Entitled To My Opinion? in the weeks to come I will be discussing many topics, and expressing my opinion on t...
Joseph Bologna Philly Chief Inspector Gets Charges Dismissed
Jan 15, 2021 6:58 pm
Vandals Graffiti Playground In NE Philly Caught On Camera
Jan 14, 2021 6:26 pm
by Alex Lloyd Gross Two vandals drove up to the Torresdale Playground, located at 9550 Frankford Avenue. police just released the video of the destruction today,Jan 14 2021. it happened on December 30...
US Attorney William McSwain To Resign
Jan 14, 2021 3:36 pm