Delaware Valley - New Jersey - RSS
Editorial Staff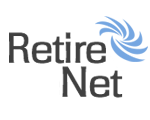 Morrisville Council Meeting Highlights For October 2019
Oct 22, 2019 6:58 pm
Croydon Post Office Is Now Open
Oct 22, 2019 12:55 am
By Alex Lloyd Gross With no fanfare, the post Office on the 200 block of Bristol Pike, in Croydon is now open. Gone is the mobile service truck that was used to take care of customers. The building wa...
48 Billion Dollar Settlement Reached in Opioid Epidemic
Oct 21, 2019 9:25 pm
HARRISBURG ? Attorney General Josh Shapiro today announced that he and Attorneys General Josh Stein (NC), Herbert Slatery (TN), and Ken Paxton (TX) secured a $48 billion agreement in principle with Ca...
Lower Makefield Board Of Supervisors Approves Hiring of Four New Officers
Oct 21, 2019 8:52 pm
A Woman?s Place to Celebrate Contributions of Community Members at Annual Breakfast
Oct 21, 2019 8:32 am
Bucks Business Connections Presents 6k to LMT for Garden of Reflection
Oct 20, 2019 11:53 am