Daytona Beach Blog RSS
Editorial Staff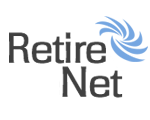 4 Favorite RV Parks and Campgrounds in the Daytona Beach Area
Jun 4, 2020 10:00 pm
The entertainment possibilities in Daytona Beach seem to be endless. From rocking out at beachfront Bandshell concerts to firing up a jet ski and splashing along the waterway —&#x...
Attention Aces: Check Out the Florida Tennis Center
Jun 1, 2020 10:00 pm
Looking to break a sweat? Want to see some exciting, edge-of-your-seat tennis matches? Head to the Florida Tennis Center! It's the hub of Daytona Beach tennis, conveniently located ju...
Find Daytona Beach?s 7 Selfie Wonders for #NationalSelfieDay
Jun 1, 2020 1:00 pm
Daytona Beach boasts some of the most spectacular and iconic views in the entire country. Every year, countless travelers, beach lovers, sports fans and adventure seekers come here to take in th...
4 Bucket-List Items You Can Check Off in Daytona Beach
May 1, 2020 2:00 pm
Beyond being a popular destination for beach lovers, shell finders and sunrise strollers, Daytona Beach offers endless fun activities and adventurous outings. In fact, there's somethi...
Turtle-topia Time: Dos and Don?ts for Safe Sea Turtle Viewing
Apr 29, 2020 1:00 pm
Temperatures are on the rise, sleeves are getting shorter and spirits are soaring — spring is in full swing! That means it's almost time for sea turtle nesting sea...
Stroll the Popular Piers in Daytona Beach
Apr 28, 2020 1:00 pm
Piers are an extension of community and attract fishermen, young and old couples in love, and those who love a scenic stroll with wide expansive views of the coastline. 
Soak in Incredible Sights Along the Ormond Beach Scenic Loop
Apr 27, 2020 1:00 pm
Experience Florida's wild side and feel the wind in your hair with a ride through the Ormond Beach Scenic Loop. This picturesque roadway is a favorite of locals and visitors alike, an...
How to Have the Perfect Weekend Getaway for Mom in Daytona Beach
Apr 21, 2020 1:00 pm
Shout out to all the moms out there, full of endless energy, the best car snacks and just the right words of wisdom — this one's for you!