Daytona Beach Blog RSS
Editorial Staff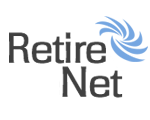 Top 5 Things to Do With Your Family in Daytona Beach
Nov 14, 2019 4:00 pm
Enjoy endless days of sunshine and 23 miles of white-sand beaches in Daytona Beach, Florida—home to adventures, cultural experiences, and plenty of local flavor to keep you and the fa...
4 Ways Daytona Beach Can Help You be Your Healthiest, Happiest Self in 2020
Nov 1, 2019 7:00 pm
The calendars will soon flip from 2018 to 2019, and your Facebook feed will be flooded with friends' declarations of "new year, new me!" Indeed, the first day of...
Oct 29, 2019 2:00 pm
Just a short drive from the sky-high rides, theme park lines and character costumes of Orlando, sunny beaches stretch for miles. In fact, there are five beaches within about a one-hour car trip ...
Things to Pack for a Day at the Track
Oct 25, 2019 1:00 pm
Each year, thousands upon thousands of racing fans flock to Daytona Beach to take in some high-octane excitement at the most iconic racetrack in motorsports — Daytona International Sp...
5 Ways to Achieve a Wellness-Centered Vacation in Daytona Beach
Oct 21, 2019 2:00 pm
When you think "restorative vacation," what image comes to mind? Likely, it's some variation of lounging on a beach chair in the sun with a lighthearted novel in...
6 Ways to Celebrate Christmas in Daytona Beach
Oct 2, 2019 1:00 pm
Craving an escape from winter weather? Head to Daytona Beach for a range of holiday events and holiday spectaculars.
Take a Self-Guided Tour of Daytona Beach?s Best Twinkle Lights
Oct 1, 2019 4:00 pm
Just because Daytona Beach has more surfboards than skis and more sand than snowflakes, that doesn't mean the area can't go all-in on holiday cheer. Soak in all the twinkli...
6 Ways to Have an Outdoor Adventure in Daytona Beach
Sep 30, 2019 5:00 pm
With a variety of parks and trails, innumerable places to catch a fish, and some of the best kayaking spots in the nation, Daytona Beach offers endless ways to get out and enjoy a new adventure....