Daytona Beach Blog RSS
Editorial Staff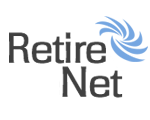 It?s a wrap: The can?t-miss Daytona Beach gift guide
Nov 11, 2020 1:00 pm
At least on occasion (and even outside the holiday season), we all seem to face the same gift-giving predicament — just what do you get for that loved one who seems to have everything...
Picturesque and Plentiful: Daytona Beach?s State Parks Offer Activity-Filled Escapes
Oct 20, 2020 5:00 pm
For nature lovers who really love to get away from it all, the Daytona Beach area offers a wide selection of state parks — six in total — offering fun and family-friendly a...
For Auto Enthusiasts, Daytona Beach Offers Ample Reasons to Get Revved up
Oct 6, 2020 7:00 pm
As fans of car culture know, auto enthusiasts will go to great lengths to fuel their passion for their favorite motorized machinery. And of course, in Daytona Beach, automotive attractions can b...
What You Need to Know About Redfish Season in Daytona Beach
Sep 26, 2020 6:00 pm
In the Daytona Beach area, the abundance of fishing-friendly local waters combined with a broad array of species to target with a line and a pole make for an angler's paradise year-ro...
Attention, Art Lovers: Can?t-Miss Upcoming Exhibitions in Daytona Beach
Sep 23, 2020 1:00 pm
From funky galleries to Smithsonian-affiliated collections, Daytona Beach is home to a vibrant art movement — it's part of what makes the area's fabric so comple...
Where to Find All the Tricks and Treats This Halloween in Daytona Beach
Sep 17, 2020 2:00 pm
Looking for family-friendly tricks and treats this Halloween? If you find yourself in the Daytona Beach area leading up to and during Halloween with your young children, check out these fun even...
6 Great Rides You Can Enjoy on Your Motorcycle
Sep 16, 2020 7:00 pm
Fall in Daytona Beach means the weather is perfect for a weekend cruise! Here are a few Top Rides you won't want to miss while you're here. 
Add Education to a Family Vacation in Daytona Beach
Sep 7, 2020 1:00 pm
Whether your family is homeschooling, roadschooling, or virtual learning, adding first-hand experiences to the mix is a great way to make family time fun AND educational. From tasting new food t...