Daytona Beach Blog RSS
Editorial Staff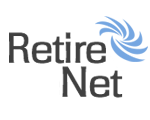 Wanna Go Low? Here are Daytona Beach?s 3 Easiest Golf Courses, According to the USGA
Jun 10, 2021 8:00 pm
Discover Daytona Beach?s Tropical-themed Delights
Jun 7, 2021 3:00 pm
If you're looking for live music, cold beverages, and fun eats all served up with an outdoor, casual vibe, then look no further than one of these favorite Daytona Beach tropical-theme...
Add Some Spark to the Fourth of July With a Daytona Beach Vacation
Jun 3, 2021 5:00 am
When most Americans think of Fourth of July celebrations, some of the top things to spring to mind include fireworks, family, food, fun and music. And in Daytona Beach, not only are all these so...
Daytona Beach's Best Options for Margaritas and Mexican Food
May 27, 2021 7:00 pm
Margaritas and Mexican food go mano a mano (hand in hand). While Cinco de Mayo is a festive day in the U.S, in Daytona Beach, there's always a delicious margarita and delectable food...
6 Gifts That Will Have Dad Revved up for Daytona Beach
May 14, 2021 5:00 am
Father's Day is coming up quickly (this year it lands on Sunday, June 20) — and after more than a year of travel restrictions, most dads are likely itching to get in a geta...
Daytona Beach?s Many Gardens and Parks Offer Relaxation-focused Delights
May 13, 2021 4:00 pm
Has this season's amazing weather got you craving a walk on the wild(flower) side? Our outstanding selection of unique gardens and parks will help you get your step count up and provi...
Donald Ross, New Greens and Golf Legends: 5 Things You Need to Know About Daytona Beach Golf Club
May 12, 2021 3:00 pm
Daytona Beach Golf Club offers a central location, 36 holes and value to players who are on a golf trip or just looking to sneak away from the beach for a morning round. If you want a deeper div...
This Mother?s Day, Treat Mom to Fun in the Sun in Daytona Beach
Apr 29, 2021 4:00 pm
How do you even begin to say thank you to mom for all she does year-round?   A Daytona Beach getaway is a great place to start. Daytona Beach offers plenty of ways for you t...