Daytona Beach Blog RSS
Editorial Staff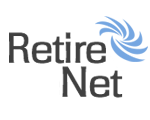 The Best Ways to Enjoy the Spirit of Daytona Beach?s Barrier Island
Aug 15, 2019 1:00 pm
When you think of Daytona Beach, the image that comes to mind is likely wide, expansive beaches, waterfront beauty and an all-American spirit of adventure. Without a doubt, Daytona Beach has a o...
The Best Beach Reads for Your Vacation
Aug 8, 2019 1:00 pm
Grab your sunglasses and floppy hat, and get ready to settle in for a beach read on your next getaway! There are few things more relaxing than a day spent in a beach chair with the sound of wave...
Get Away to a Long Labor Day Weekend in Daytona Beach
Aug 7, 2019 2:00 pm
Do you have Labor Day plans? 
Enjoy Extra Vacation Convenience with Kitchenettes in Daytona Beach
Jul 18, 2019 3:00 pm
The ultra-savvy vacationer knows one of the best ways to save money on a vacation is to find a hotel room that comes with an in-room kitchenette! Many accommodation options in the Daytona Beach ...
The Ideal Itinerary for a Fun Week-long Family Getaway in Daytona Beach
Jul 18, 2019 2:00 pm
If you're lucky enough to get a full week in town, there are lots of ways to soak in the sun and fun in Daytona Beach. From watersports to shopping, and museums to fishing excursions,...
Insider?s Guide to a Fun Fall Day in Daytona Beach
Jul 15, 2019 4:00 pm
Summer might get more attention, but there's something magical about a fall day in Daytona Beach. The weather is great, the crowds are smaller, and the beaches still go on for miles &...
Take a Swing at National Golf Month in Daytona Beach
Jul 15, 2019 3:00 pm
Golf lovers celebrate the sport in every season, but August is an especially noteworthy period — it's National Golf Month! Do you have plans to partake in the acti...
Experience WonderFall Daytona Beach
Jul 15, 2019 1:00 pm
It's back to the daily grind for students, sweater weather is just around the corner in some states, and football season is in full swing. Without a doubt, autumn's signatu...