Could Your Computer Become Your TV?
Nancy Muir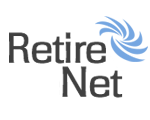 Exploring the wealth of free content online
Posted November 18, 2011
If you love movies, TV shows, and even games, you should begin to explore the wealth of free online content available to you through your computer.
Hulu is a site that offers free movies and TV shows that you can play on your computer. Hulu specializes in TV programs and made-for-TV movies from channels such as Lifetime and SyFy. You can also watch programs from other networks such as HGTV and A&E, but be aware that the content you can watch may be several months old. If you provide certain personal information you can sign up for access to even more content.
If you are willing to get an Amazon Prime account, which costs $79 a year, you will not only get free two-day shipping on much of the items this huge online retailer sells, you also get access to their Amazon Prime Instant Video content. You can watch all the Star Trek series, all the episodes of Frasier, award-winning movies such as Elizabeth and romantic comedies like Notting Hill, all free with your membership. Amazon is quickly penning deals with everybody from Fox Broadcasting to PBS to make more content available as it launches its new tablet, Kindle Fire. Believe me, if you buy anything online the free two-day shipping and all this free content is one of the best deals around. Amazon also offers movie rentals that can be as low cost as $1.99 for a 24 hour rental, and the content is delivered immediately to your computer.
There are other sites such as Crackle that offer free content, but don't forget to visit TV network sites such as Lifetime or The Discovery Channel to explore offerings directly from the producers.
One final tip: if you are interested in free classes and have a Mac computer or iPad, open the iTunes app and hurry right over to iTunesU where online courses from sources such as Harvard are available on a wide variety of topics.
Nancy Muir is the author of more than sixty books on technology topics. She was the original author of a series on technology for seniors including the titles Using the Internet Safely For Seniors For Dummies, Laptops For Seniors For Dummies, iPad For Seniors For Dummies, and Computers For Seniors For Dummies from Wiley Publishing. Nancy has taught technical writing and Internet safety at several universities, is the author of a highly regarded introduction to computers textbook used in community colleges, and has been a consultant to technology companies including Microsoft and Hewlett Packard. Her website, TechSmartSenior.com, helps people over 50 take advantage of all that computer technology has to offer.
Comments (0)