Computers and Accessibility
Nancy Muir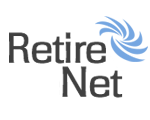 Making Your Keyboard Easier to Use
Posted July 17, 2009
Take it from somebody who spends many hours in front of a computer: Customizing the way you interact with Windows pays off by making your computer easier to use as well as decreasing eye or hand strain.
If you use a Windows-based computer, you can set up the way your keyboard and mouse work and turn on accessibility features that help you if you have vision, hearing, or mobility challenges.
To customize Windows Vista for better accessibility you can do the following:
• Modify the way the mouse works for left-handed use, change the cursor to sport a certain look, or make the cursor easier to view as it moves around your screen.
• Work with keyboard settings that make typing and choosing computer commands easier for people who are challenged by physical conditions, such as carpal tunnel syndrome or arthritis.
• Set up your screen so it's easier to see if you have difficulty reading it.
• You can even use a Speech Recognition feature that enables the computer to type what you say so you can avoid using a keyboard or mouse (almost) entirely.
Make the Keyboard Easier to Use
Here, for example, are the steps you would take to modify your keyboard so that it's easier to use if your fingers aren't as nimble as you'd like.
1. To find these settings, choose Start > Control Panel > Ease of Access and then, in the Ease of Access window that appears, click the Change How Your Keyboard Works link.
2. In the resulting Keyboard dialog box, select any of these settings by clicking a checkbox:
• Select the Turn on Mouse Keys checkbox to control your mouse by keyboard commands. If you turn on this setting, click the Set Up Mouse Keys link to specify settings for this feature. These settings include whether a message or sound notifies you that the feature has been turned on, and the pointer speed that's best for you when controlling mouse functions from your keyboard.
• Select the Turn on Sticky Keys checkbox to set up keystroke combinations to be pressed one at a time, rather than in combination. For example, a popular keyboard shortcut is the Copy command, which you can perform by pressing the Ctrl key at the same time as you press the C key. Using sticky fingers, you can press first one key and then the other; this might be easier for slow typists or those with hand injuries or arthritis. (See Chapters 8 and 9 for more on copying files and similar commands.)
• You can use the Toggle Keys feature to set up Windows Vista to play a sound when you press Caps Lock, Num Lock, or Scroll Lock (which I do all the time by mistake!).
• If you sometimes press a key very lightly by accident or press it so hard it activates twice, you can select the Turn on Filter Keys checkbox to adjust repeat rates (or how rapidly a repeated touch on a key should be taken to invoke a second use of that key rather than a lengthy first press of the key). Use the Set Up Filter Keys link to fine-tune settings in the Set Up Filter Keys dialog box if you make this choice.
• To have Windows Vista underline keyboard shortcuts and access keys (you see access keys as underlined letters in menu commands; you can press those letters to choose the command from that menu) wherever these shortcuts appear, select the Underline Keyboard Shortcuts and Access Keys checkboxes.
3. To save the new settings, click Apply, and then Save.
For more help with accessibility features, you can click the Learn about Additional Assistive Technologies Online link in the Ease of Access window to go the Microsoft website and discover other programs that might help you if you have a visual, hearing, or input-related disability.
From PCs Just the Steps For Dummies by Nancy Muir (Wiley Publishing)
Nancy Muir is the VP of Content and Curriculum for Look Both Ways, an Internet safety company (ilookbothways.com) and the author of over 50 books on computers and the Internet. Nancy has taught technical writing and Internet safety at the university level, holds a certificate in Distance Learning Design, and has been a senior manager in both the software and computer publishing industries.
Comments (0)