Colorado Springs - Colorado - RSS
Editorial Staff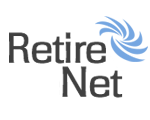 Forget a free lunch. Check out a museum at no charge.
Feb 26, 2020 6:40 pm
Pikes Peak Library District is joining with seven area organizations to allow free access for PPLD cardholders via the Pikes Peak Culture Pass. According to a news release, anyon...
6 stories making headlines this week
Feb 26, 2020 8:04 am
?
Bare Beans Espresso serves up scantily clad strawberry shortcake
Feb 26, 2020 8:00 am
Those eager to ogle scantily clad women while ordering coffee can now do so in the Falcon/Peyton area, thanks to Bare Beans Espresso.?
Sasquatch Cookies grows into a brick-and-mortar location with expanded hours
Feb 26, 2020 8:00 am
We at the Indy got our first, satisfying taste of Sasquatch Cookies (sasquatchcookies.com) in mid-2018, nine months after the delivery-only gourmet cookie business launched.? ...
President talks up economy and Cory Gardner, slams ?Mini Mike? Bloomberg and Parasite
Feb 26, 2020 8:00 am
TRUMP IN TOWN Colorado Springs is a familiar stomping ground for President Donald Trump.?
Several hundred protestors make a stand at the anti-Trump rally
Feb 26, 2020 8:00 am
UNITES The Feb. 20 citizens? protest against the visit of President Donald Trump and Vice President Mike Pence to The Broadmoor World Arena stayed remarkably peaceful ...
Trump?s media hatred takes center stage at rally
Feb 26, 2020 8:00 am
FAKE NEWS? When I first heard I?d be covering President Donald Trump?s Keep America Great Rally at The Broadmoor World Arena Thursday, Feb. 20, I admit that the prospe...
El Paso County Sheriff's Office adds new software
Feb 26, 2020 8:00 am
Bookings into the Criminal Justice Center will become more efficient with the addition of $1.7 million in new software, the El Paso County Sheriff?s Office says.?
Most voters favor enviroment protections
Feb 26, 2020 8:00 am
Colorado College?s State of the Rockies Project Conservation in the West poll, released Feb. 20, shows Colorado voters support protecting more public lands in the face of climate ...
Nicholas Payton at the Ent Center show preview
Feb 26, 2020 8:00 am
Nicholas Payton has a blog called ?The Cherub Speaks,? but his observations aren?t always that angelic.?