Colorado Springs - Colorado - RSS
Editorial Staff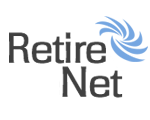 Jul 7, 2020 7:54 pm
Editor's note: The following have been submitted by Indy readers, unedited, un-fact-checked, and presented in whole. Join the conversation in the comment section below, or via email to lett...
Hiking Bob: A trail to do - and one not to do - while in Grand Junction
Jul 6, 2020 4:14 pm
Wommack Ministries threatens lawsuit over AG's shutdown order
Jul 6, 2020 3:55 pm
UPDATE: Eileen, Quinn, public relations manager for Andrew Wommack Ministries, just sent a response to questions, saying the recent event drew 1,000 people, well over the 175-person l...
Memories of Yester-beer: Trinity Brewing changes hands
Jul 3, 2020 4:10 pm
Focus on the Beer's "indefinite hiatus" announced in May didn't last too long before blogger Ryan Hannigan (a former Indy employee) popped out of retirement for an "e...
COVID-19 roundup for July 2: Polis urges Coloradans to have a safe 4th of July
Jul 2, 2020 11:12 pm
Governor Jared Polis urged Coloradans to wear masks, follow social distancing requirements and wash their hands frequently this 4th of July holiday weekend. ?Whether Coloradans are e...
Air Force Academy sees COVID outbreak among incoming cadets
Jul 2, 2020 11:00 pm
Hickenlooper wins primary, will take on Gardner
Jul 1, 2020 4:43 pm
Former Colorado Governor John Hickenlooper will take on incumbent Republican Senator Cory Gardner in November after a decisive victory in Tuesday?s Democratic Senate primary. The ...
Colorado response to COVID-19 in jails earns D- grade
Jul 1, 2020 4:28 pm
The American Civil Liberties Union and the Prison Policy Initiative released a nationwide report June 25 comparing states? responses to COVID-19 in jail...
AG to investigate Elijah McClain death
Jul 1, 2020 4:26 pm
Gov. Jared Polis has appointed Colorado Attorney General Phil Weiser as a special prosecutor to investigate the death of Aurora resident Elijah McClain,...
Jul 1, 2020 4:08 pm
Affordable housing in Colorado Springs got a shot in the arm recently with the opening of a renovated apartment complex ? Rocky Mountain ? and the city?...