Colony Cove-Resort-style community - Florida East Coast
Editorial Staff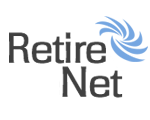 Posted December 6, 2015
Boat Docks
Colony Cove is a resort-style community designed around an active 55+ lifestyle, with waterfront views to spare and a variety of amenities and activities to enjoy. For a comfortable, affordable lifestyle with year-round sunshine, Colony Cove is sure to be your ideal community. Ellenton is a small, quaint town in Manatee County that benefits from warm tropical breezes and an easy-going, friendly atmosphere. With plentiful opportunities for leisure and recreation, you'll certainly take pleasure in Ellenton's comfort and conveniences. Take a photo tour now by clicking here now!

For More Information visit Click Here! Colony Cove is a manufactured home community owned and operated by Equity LifeStyle Properties, Inc. (NYSE: ELS).
About Equity LifeStyle Properties
Equity LifeStyle Properties, Inc. (NYSE: ELS) owns or has an interest in over 300 quality properties in over 25 states and British Columbia consisting of over 110,000 sites. Equity LifeStyle Properties is a self-administered, self-managed, real estate investment trust (REIT) traded on the New York Stock Exchange under the symbol "ELS," with headquarters in Chicago. The Company's goal is to create value for residents and investors by providing consistently high levels of services and amenities in attractive surroundings.